A Month With a New Skinny Gut #SkinnyGutDiet
This is a sponsored post written by me on behalf of The Skinny Gut Diet. All opinions are 100% mine.
I have been following The Skinny Gut Diet by Brenda Watson for a month now and after some highs and lows, I can say that I'm back on track and have made some excellent progress.
For those of you who are unfamiliar with The Skinny Gut Diet, be sure to check out my previous posts to follow my progress and my reasoning behind this lifestyle:
It seems like each week, I face a new challenge, and for the most part, I have been coming out on top.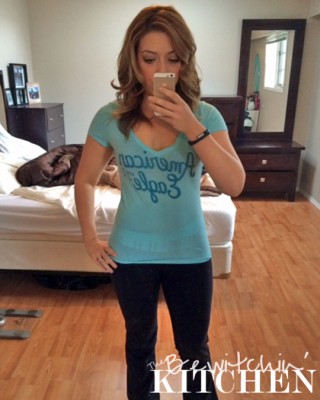 Last week I followed the eating plan to a "T". The result: I weighed in at 137.6. I haven't seen that number in almost a year. I have been struggling and struggling and it feels so amazing to reach my goals.
The best part is when I follow The Skinny Gut Diet, I'm not hungry and I don't have cravings. It's all the protein, the fiber and the fat that I have been eating. It feels so great to be satisfied at the end of the day (I've even had to force myself to eat a few snacks at the end of the day just to get my calories up a little higher).
I even went for my first run of the year, my energy levels are slowly (but steadily) coming back.
I did have a little blip over the weekend (maybe a few bigger blips). I went back to my hometown to visit my family, and I had a weekend of food. There were okay choices and there were bad choices (I snuck a few cookies, hot chocolate and candy – just keeping it real here). Here's what I learned: my body reacts fast to sugar and causes an immediate weight gain. Not only that but the next day, it felt as though I was hungover.
It's crazy what sugar does to your body.
This week I am focusing on undoing the bad and getting all the fiber in that I need. I never realized how little fiber I was eating before and fiber is crucial for optimal gut health. Some of my favorite fiber foods are broccoli and almonds. The almonds really help me get over the afternoon hump and provide me with not just fiber, but protein and fat as well.
I am out of town for 5 days coming up, my goal is to keep up with The Skinny Gut Diet to reach my next set of goals. I am packing almonds in my purse, I have my dinner planned for our "date night" and I am taking in account the glass of wine I will have. It's going to be tough but I know if I keep it simple, I'll be able to follow it.
Wish me luck, and I'll keep you updated.