6 Awesome Instant Pot Accessories
The Instant Pot is climbing the ranks in my kitchen to be my favorite small appliance. It beats out the slow cooker, and it's almost tied with my Vitamix. It does so much and so little time, and with these Instant Pot Accessories, your options grow even more.

Instant Pot Accessories
Disclosure: This post contains affiliate links. This means I get a small commission if you click over and make a purchase, at no added cost to you.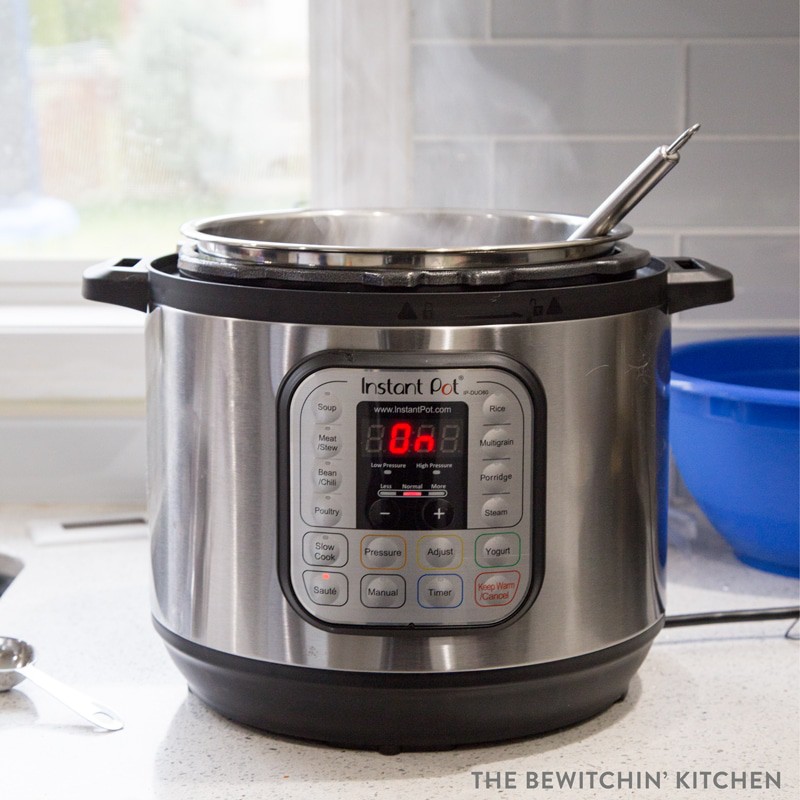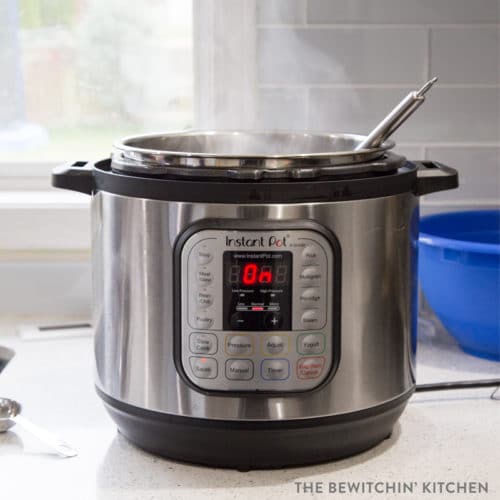 I have an 8qt Instant Pot, so I will be doing my best to find accessories that fit that or the 6qt model as they are the most popular.
Don't have an Instant Pot yet? What are you waiting for? Grab one here
and jump on the IP bandwagon. I'll post a few Instant Pot Recipes below to get you started too.
Awesome Instant Pot Accessories
Extra Sealing Rings – This tip came from my from Aimee from Extreme Couponing Mom. She loves her Instant Pot and constantly posts online about it and has mentioned a few times that extra sealing rings are a must! Easy if you're making multiple meals and in case some wear out.
Stackable Steamer Insert Pans
– I like that these will fit in a 6 or 8qt pan and that you can cook two things at once (without the food mixing together). Perfect for fussy eaters or meal prep (think hard boiled eggs on one, veggies on the other). It says you can use it for Instant Pot Cheesecake too!
Extra Instant Pot Insert
 – Again if you use your Instant Pot daily or multiple times a day, it may be a good idea to invest in another insert.
Springform Pan
– You can use a regular old springform pan for cakes, cheesecakes, and whatever else you can think of. This one here fits 6qt and 8qt pans.
Egg Steamer Accessories Pack
– Another great stacking option! I like this because you can do your hard boiled eggs, stick it and then do egg muffins like these
chicken breakfast muffins
in the mold on the top. If you want more of those silicone molds,
this two-piece pack
is a great price.
Instant Pot Cheat Sheet Magnets
– Okay, I think these are genius. They'll stick to the side of your pot (or fridge) and give you a cheat sheet on how long things cook for. I'm always Googling cook times so this is so cool.
There are multiple accessories available for your Instant Po
t, but these were my favorites. The rest were basically repeaters or items I thought were gimmicky and unneccesarry.
What are your favorite Instant Pot accessories? 
Instant Pot Recipes
I compiled a few Instant Pot Recipes from The Bewitchin' Kitchen that I thought you'd like (the Tuscan Chicken is my favorite)
Want more? Head over to my Instant Pot Recipes section on the blog!