Tommee Tippee Perfect Prep
Have you heard of the Tommee Tippee Perfect Prep yet? If not, you're in for a treat! This little formula dispenser machine is going to make those 2 am bottle feedings a heck of a lot easier.
Article Updated December 2022.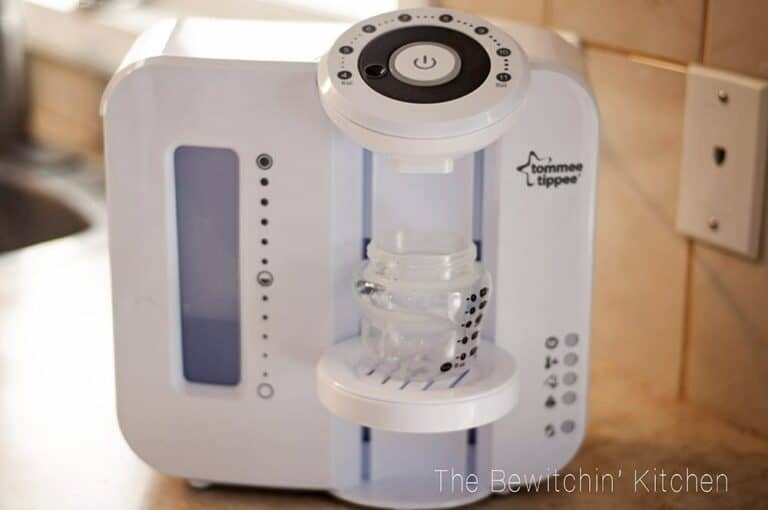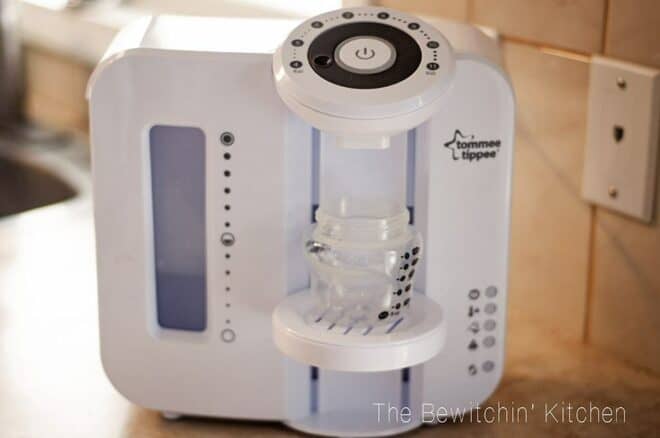 Tommee Tippee Perfect Prep
Disclaimer: I am an Amazon affiliate and may earn a commission on qualifying purchases made through links on my site. All of my opinions are my own.
Think of the Perfect Prep as a Keurig for baby bottles. How cool is that? Time and time again, I remember actually discussing such an idea with my husband. As new parents, we were so tired of the bottle routine. It took so long to mix and heat, and with a screaming baby, that extra time felt like an eternity.
The Tommee Tippee Perfect Prep Machine has definitely earned a place on this list of Baby Must Haves to Make Life with a Newborn Easier. There is no need to boil water, store it, and bring it back to temperature. The Perfect Prep machine does it all for you, from start to finish — in less than two minutes.
It's worth keeping in mind if you need Baby Shower gift ideas – or take a look at this Baby Gift Guide for more ideas!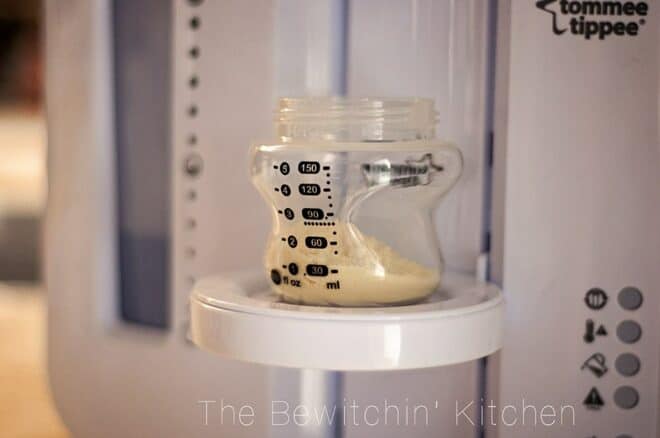 Why You'll Love Your Perfect Prep Machine
Fast – Your Perfect Prep machine makes a bottle up to 10x faster than using a kettle.
Hygienic – This bottle maker is designed to use with water straight from the tap. The anti-bacterial filter removes bacteria and other contaminants so you know your baby is consuming only the best.
Safe – An initial "hot shot" of water is delivered hot enough to kill bacteria and dissolve formula, then cooler water is dispensed to make sure every bottle is delivered at body temperature.
How to Use the Tommee Tippee Perfect Prep Machine
The Perfect Prep machines are intuitive and easy to use, even when you're sleep-deprived and baby-stressed!
Prep Your Bottle Maker
Ensure your water tank has enough water to fill your bottle. The filter means you can keep your reservoir full so it lasts for multiple bottles! You'll love the soft backlight so you can ensure you have enough water to work with, even when it's the middle of the night.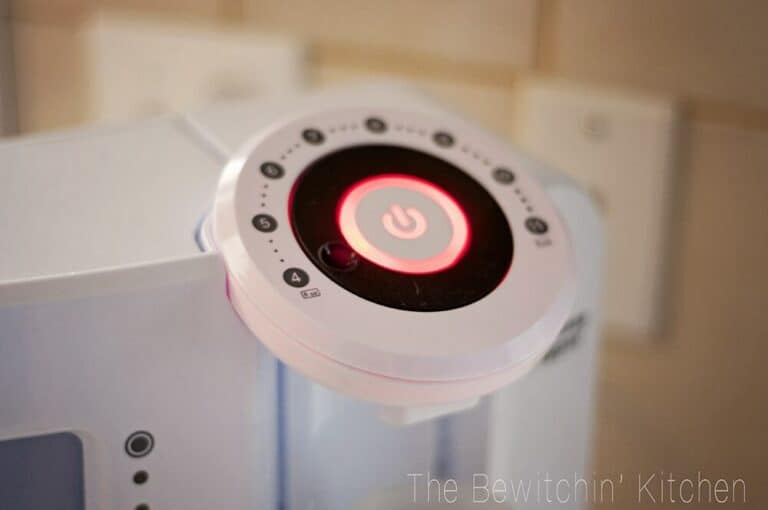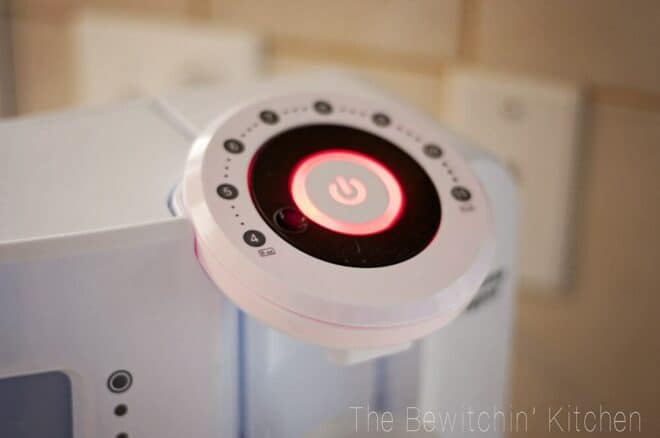 Measure Formula
After you scoop the desired amount of formula into your bottle, turn the dial to select how many ounces of water you need and simply push the button. It will turn red.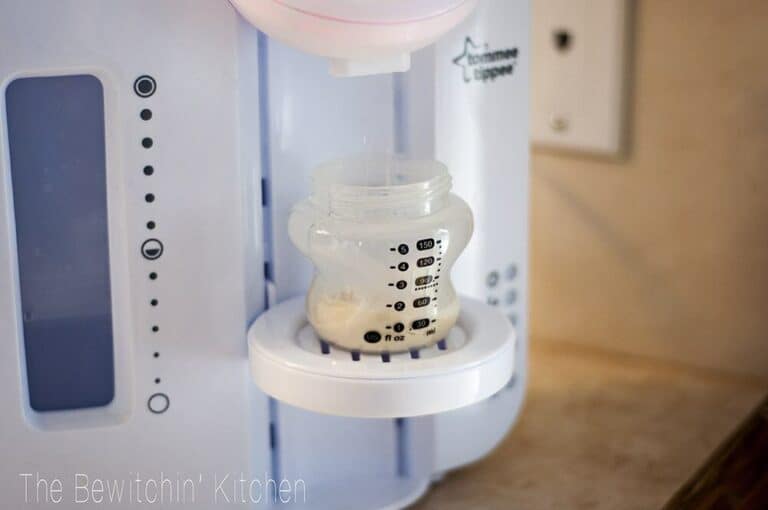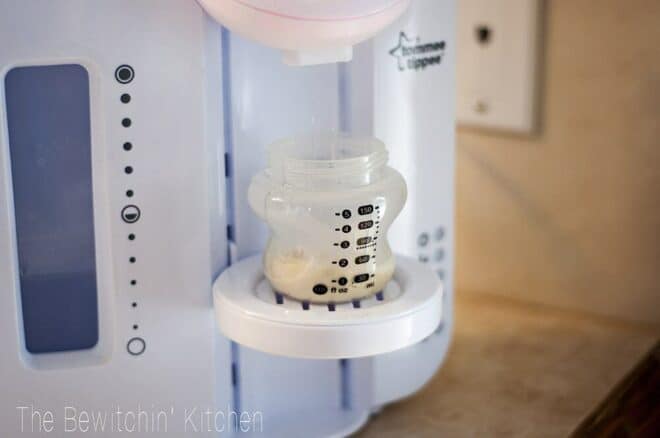 Let the Formula Dispenser Machine Do All the Work
The Perfect Prep Machine will release a shot of hot water to kill any bacteria that may be present in the formula. (I just shuddered a little!)
The light will then turn green, letting you know the disinfection is done. Once you hit the button again, the bottle maker will continue filling the bottle with cooler water for the perfect bottle temperature every time.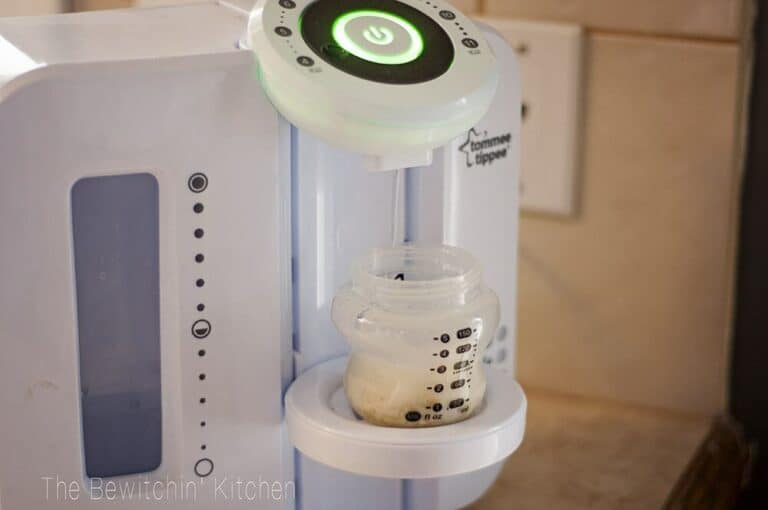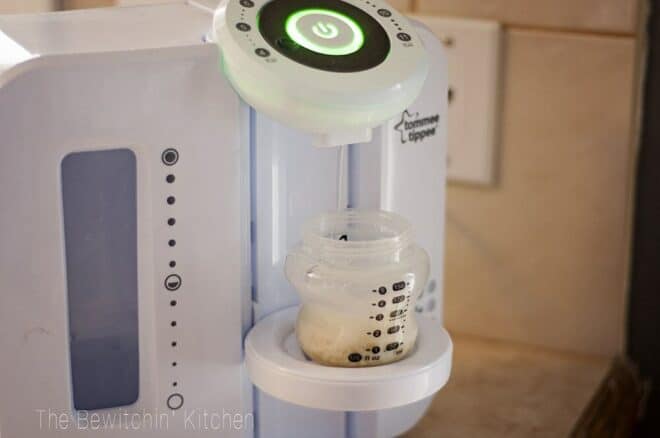 From there, just screw on your lid and get feeding! Both you and your baby will love not having to wait for what feels like an eternity to get food into your little one's stomach.
Tommee Tippee Perfect Prep Machine FAQs
What makes this bottle prep machine stand out from other machines?
This formula dispenser machine stands out from the competition thanks to its extra features. The soft backlight means you don't have to turn on lights in the middle of the night, and the volume control means you don't have to disturb your baby with a noisy machine.
Should I use boiled water in the water tank?
Nope! The Tommee Tippee Perfect Machine is designed to use tap water and achieve the same results as following the NHS/World Health Organization guidelines — meaning your bottle is safe for baby consumption without having to boil the water yourself first!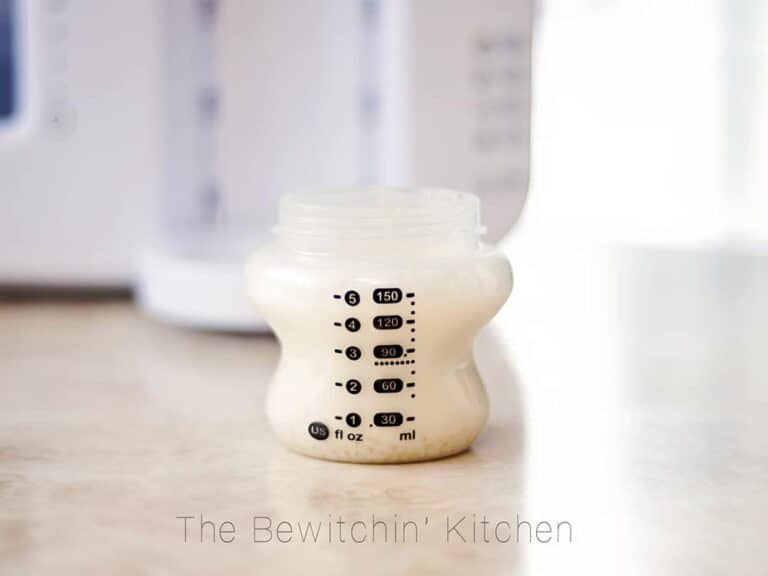 More Baby Posts
5 Reasons to Love the Avent Classic + Baby Bottle
What do you think of the Perfect Prep Machine?
Buy it here on Amazon.