Perfect Prep Machine by Tommee Tippee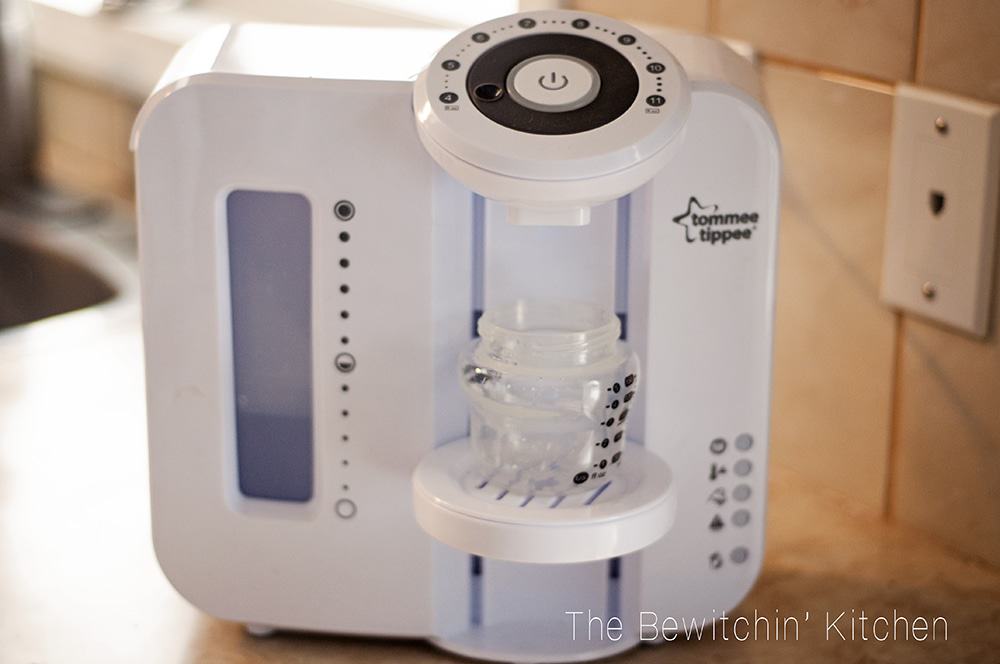 Have you heard of the Perfect Prep Machine by Tommee Tippee yet? If not, you're in for a treat. This little accessory is going to make those 2 am bottle feedings a heck of a lot easier.
Think of it as the Keurig for babies, how cool is that? Time and time again I remember actually discussing such an idea with my husband. As new parents we were so tired of the bottle routine because it took so long, and with a screaming baby that extra time it took felt like an eternity.
Now with the Tommee Tippee Perfect Prep Machine there is no need to boil water, store it, and bring it back to temperature. The machine does it all for you, from start to finish – in less then two minutes.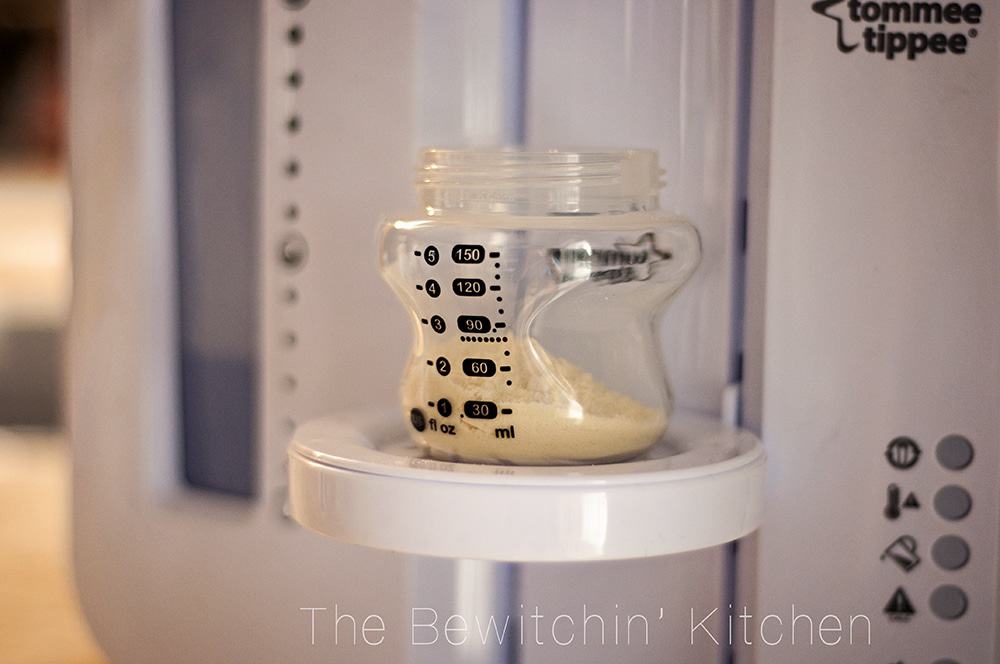 Inside the water reservoir is a filter, which removes the impurities in the water you use.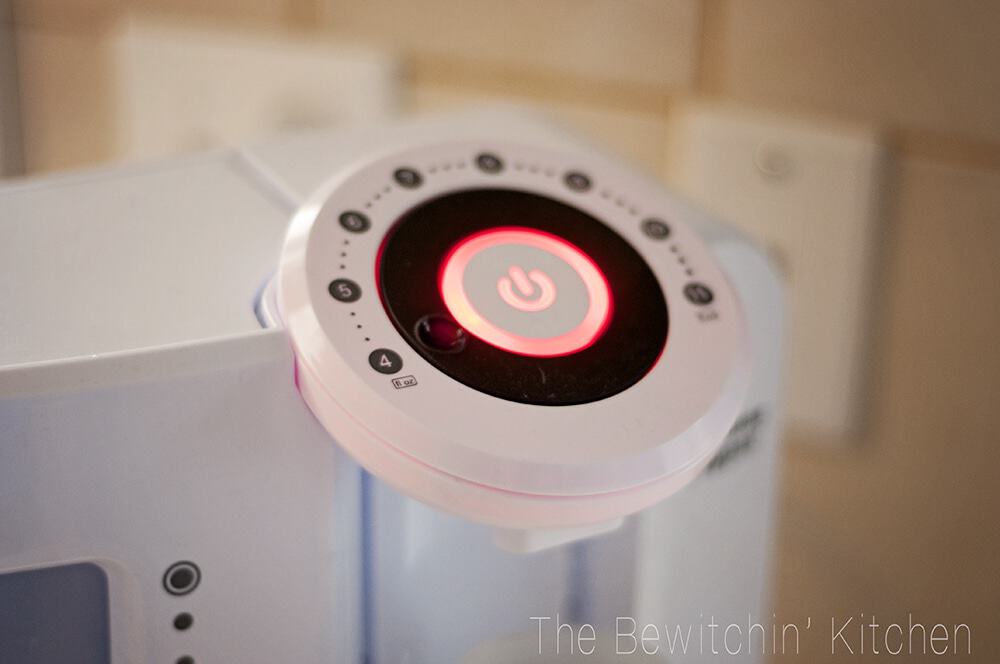 After you scoop the desired amount of formula needed into your bottle, turn the dial to select how many ounces of water you desire and push the button. It will turn red.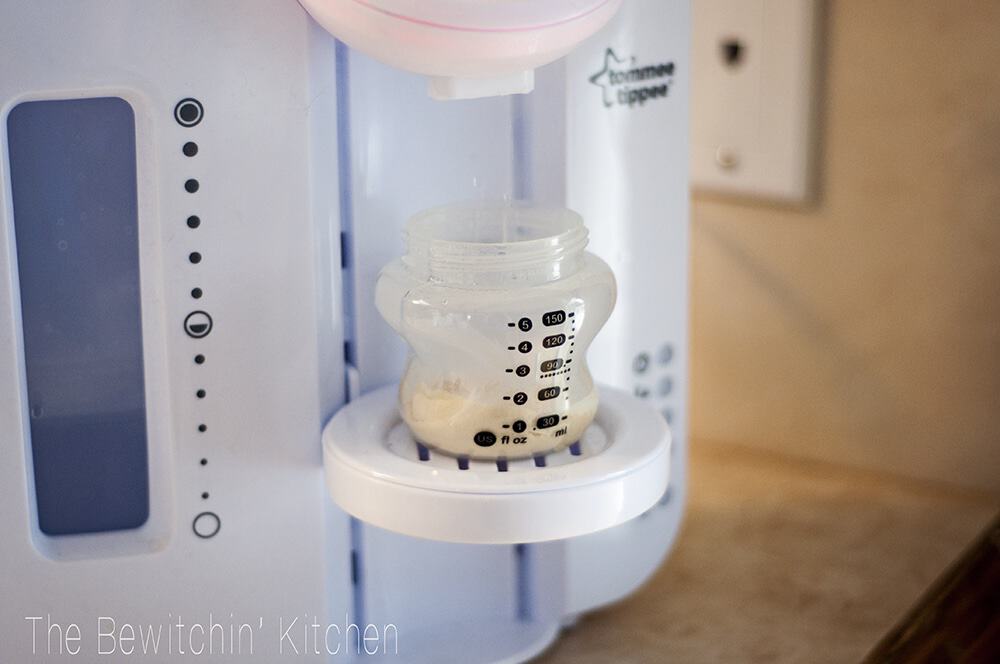 The Perfect Prep Machine will then release a shot of hot water to kill any bacteria that may be present in the formula. (I just shuddered a little.)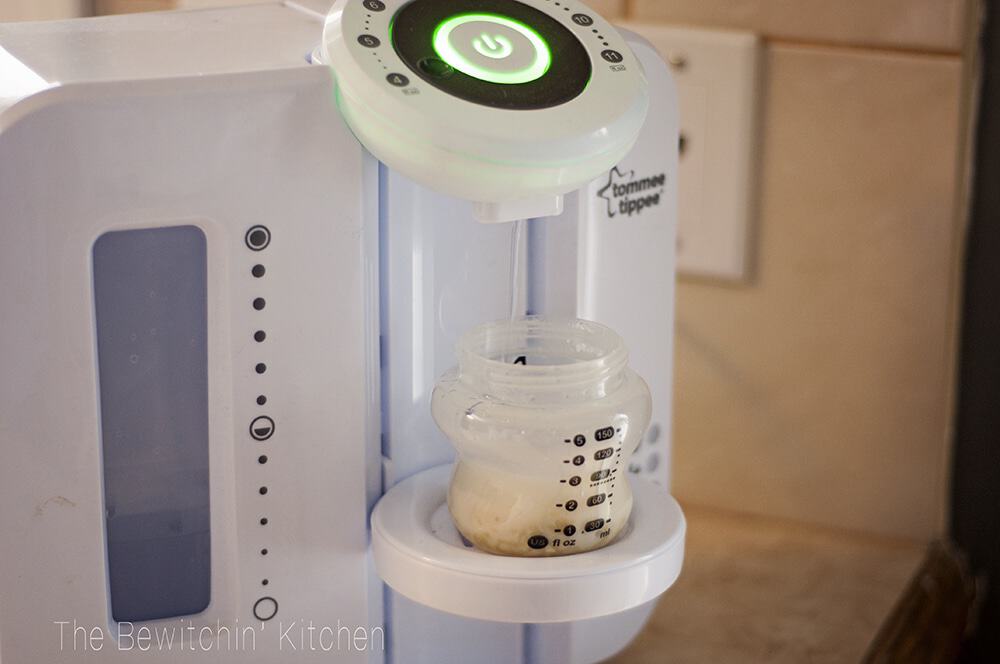 The light will then turn green and once you hit the button again, the machine will continue filling the bottle at the perfect temperature.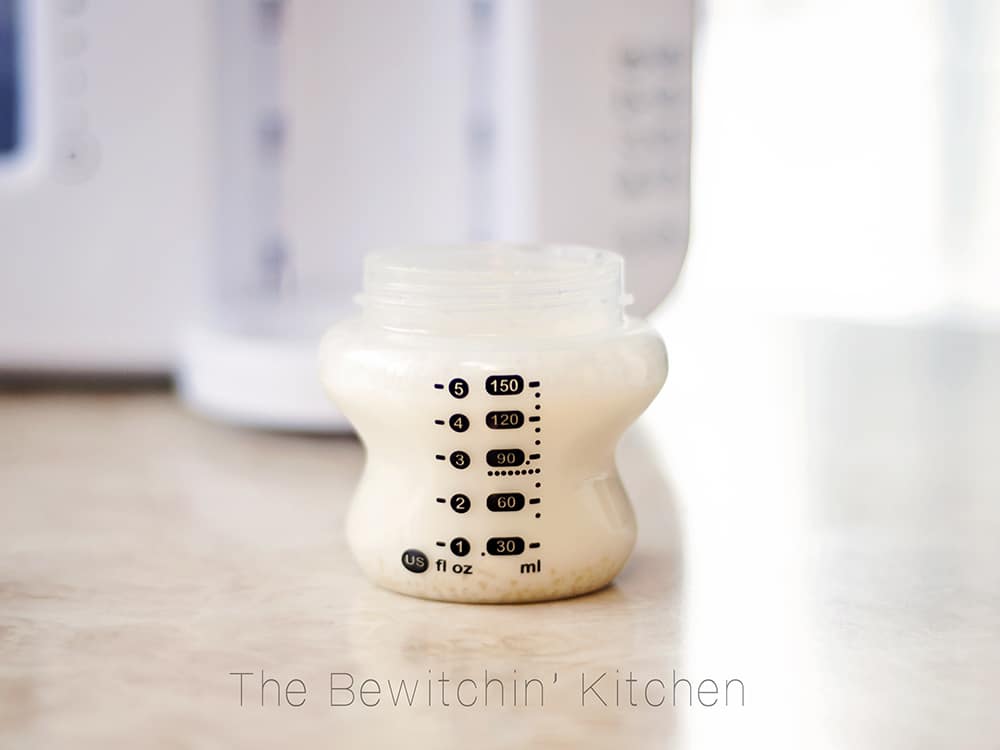 The end result is a bottle made with ease, all that needs to be done is have the cap put on and shake. I really like this machine, and if I do have another baby I would use it. Making a bottle late at night seemed to have taken forever, especially on those really exhausted nights where I realized at 2 am that I didn't make any water. So I would have to boil some, and cool it as fast as I could in the freezer all while my son screamed. It only happened a couple of times, but it was awful. If the Perfect Prep Machine existed two years ago, it would have saved me a few headaches. I really like how you don't have to worry about a thing: the temperature is just right, the measurements are pretty accurate and it's safe.
What do you think of the Perfect Prep Machine?
Buy it here:
[show_shopthepost_widget id="401219″]