Picnic Essentials: A List of Picnic Accessories Needed For Planning a Picnic
Nothing screams summer than enjoying a picnic with your friends and family. There is something about sitting under a tree and enjoying some food outdoors. Here are a few fun (and practical) picnic essentials and picnic accessories for your to consider when planning a picnic.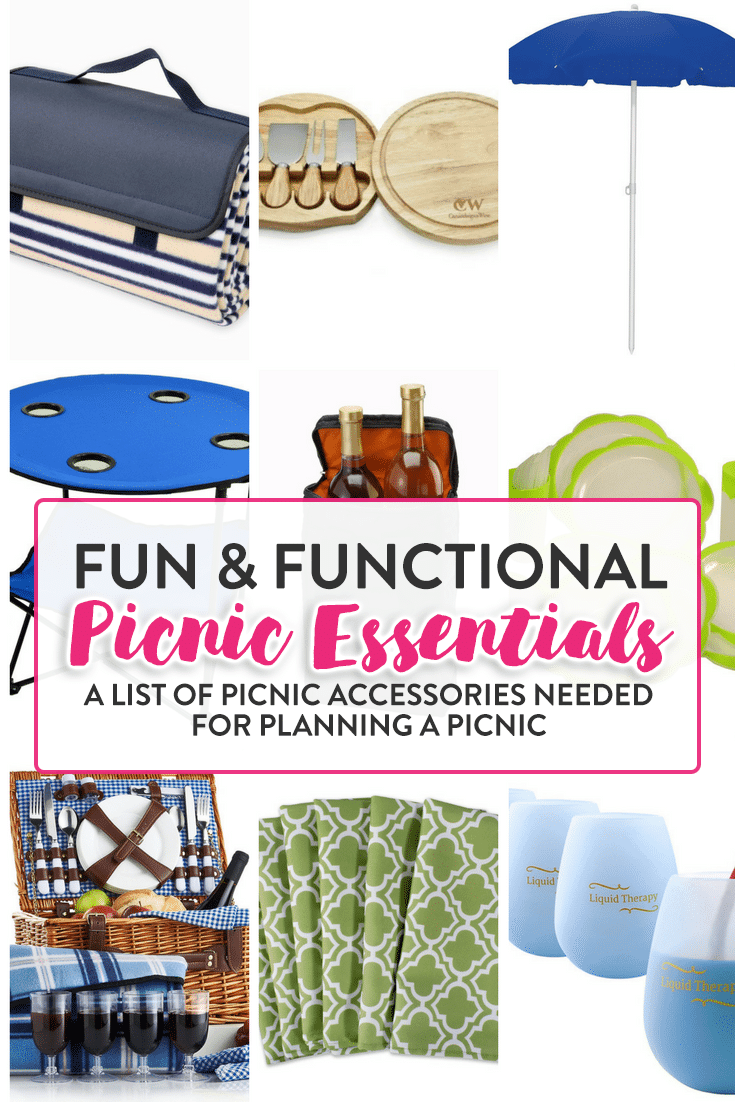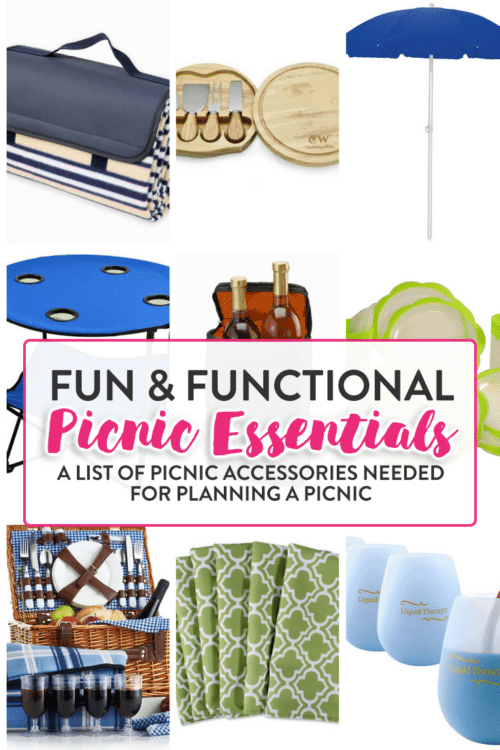 Picnic Essentials
There are so many picnic accessories on this list that I'm adding to my wish list. I love the 4 person picnic basket set, it's adorable and reminds me of a classic picnic.
Insulated Picnic Basket Backpack
Plastic Tablecloths
Mosquito Repellent Bracelets
Waterproof Bluetooth Speaker
Picnic Folding Table
Paper Plate and Napkin Set
What food to bring on a picnic
Want some ideas on some easy and delicious picnic recipes? Here are a few delicious ideas that you can pre-cook (or pre-make) to bring with you.
Pesto Pasta Salad – this is one of my favorite pasta salad recipes (along with the upcoming recipe for Fajita Pasta Salad).
Spicy Chicken Kebabs with Spicy Peanut Sauce – Fire up the grill, and BBQ the chicken before you go. They're delicious served cold.
Asian Beef Kebabs – Another great recipe for serving cold.
If you don't have time to make anything, that's totally fine! I've been known to run to our grocery store to grab a few pre-made salads and an a la carte option. It doesn't matter! What matters is spending time together with your loved ones and connecting this summer over delicious eats and conversation.
Where do you like to picnic in your community?
Disclosure: This post contains affiliate links for your convenience. As an Amazon Associate, I earn from qualifying purchases.