The Best Restaurants In Prince George
A few weeks ago my husband and I went to Prince George to celebrate his 30th birthday. The plan was simple: shopping, food at some local restaurants in Prince George, and load up at Costco.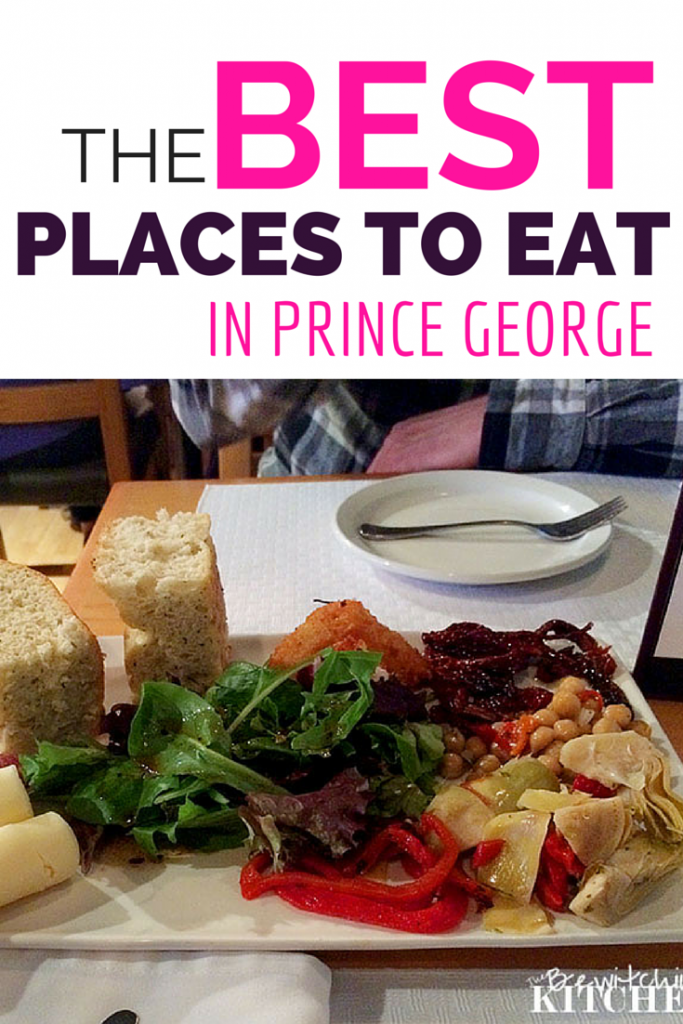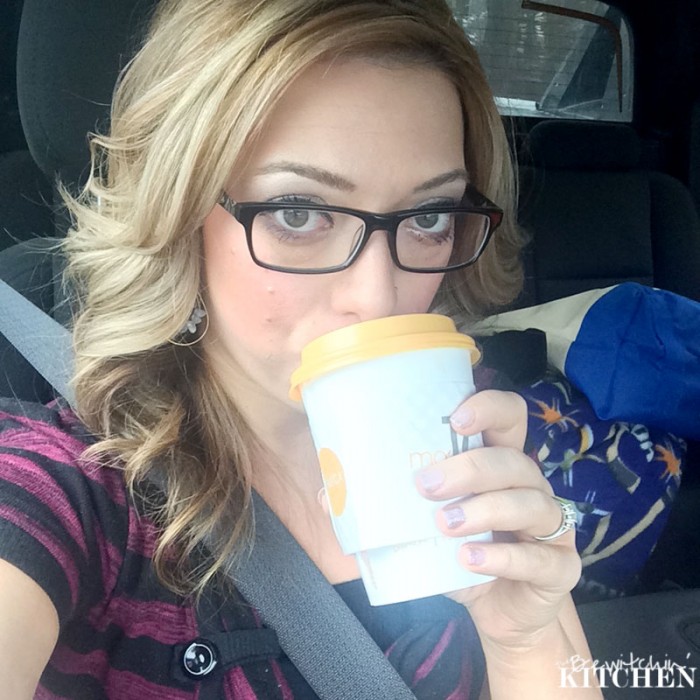 We ditched the kid with Grandma, loaded into our truck and drove up to Prince George to have a kid free night, experience the best restaurants in Prince George and maybe even sleep in.
After a much-needed coffee stop in Burns Lake (which by the way I swear your Husky has the best coffee), a mandatory "on a road trip let's fuel with coffee" selfie, we were off.
Nancy O's – Lunch Date:
Originally, this post was only going to be about my experience at dinner but I had such a great meal at Nancy O's that I had to share it.
By the time my husband and I rolled into PG it was 2pm and we were starved. Since we didn't have the little guy with us, I thought it was the perfect time to try out a local pub, somewhere where there are no minors. So we checked out Nancy O's.
First off: I love the look of this place! The wood tables and "rustic/industrial" decor were beautiful plus the atmosphere was very welcoming. I can understand why it's a local favorite, although that may be because they have a huge selection of beer.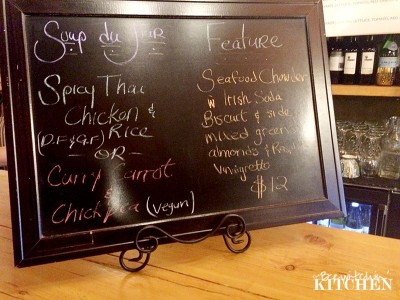 The food was delicious, I had the Beef Dip with the gluten free bread – so good. The hubby usually cringes when I order beef dip because I usually send it back (I find a lot of restaurants ruin it), but this was incredible. It may just be the best beef dip I have ever had. My husband had the Drunken BBQ Burger and he said it "was awesome". (PS: I did take photos in a true Instagram fashion, but my toddler deleted them off "the cloud". How can he figure out the cloud, I can't even figure it out.)
I clearly am not the only fan because when I posted it to the Facebook page this was the local response that I received:
Had Nancy O's in Prince George, BC recommended to me for a great place to grab food and a drink. When your sans kid, it's pretty exciting to got to a "no minor" establishment.#takeonPG

Posted by The Bewitchin' Kitchen on Friday, March 20, 2015
See all those bottles? That's their selection of beer.
Dinner: Cimo Mediterranean Grill
I have wanted to try Cimo Mediterranean Grill since before we moved back to BC. I remember driving through Prince George on one of our trips back to Houston and seen Cimo for the first time. I told my husband that we have to try it, and three years later we finally did.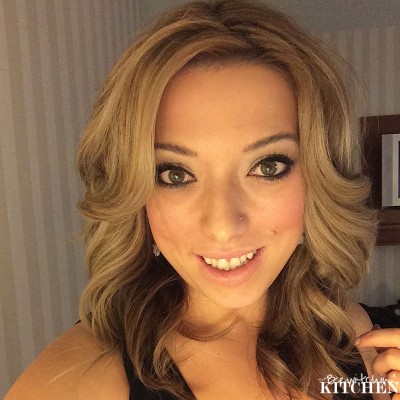 My husband and I don't get many date nights, in fact we haven't went out for a nice dinner in a year and a half. I was looking forward to it all week, especially since Cimo serves wine from my favorite winery: Silver Sage (learn more about my 5 Must Visit Okanagan Wineries).
Cimo Mediterranean Grill is a restaurant inspired by fresh, handpicked ingredients which are grown locally, provide vibrant flavours and support farmers in our community. Our menu showcases fresh, handmade pasta, a fabulous selection of seafood and grills as well as many vegetarian options and alternatives for guests who have food sensitivities.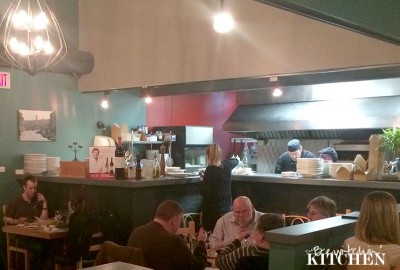 The atmosphere was warm and comforting and the staff was friendly. What I really liked was how the kitchen was right in front of you. I had a great view of the chefs cooking all evening.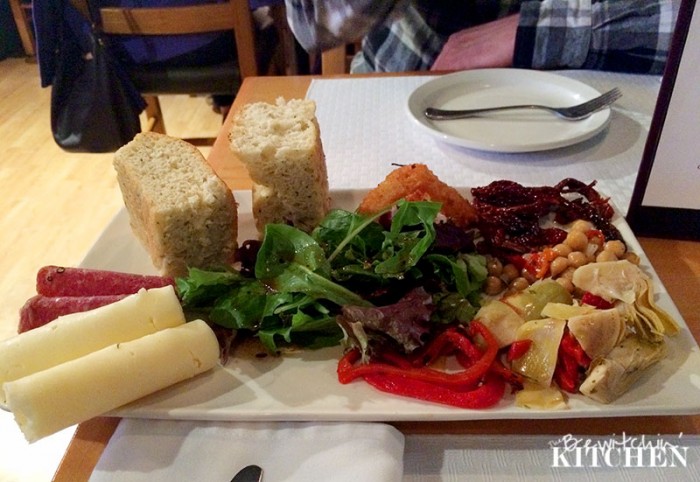 We ordered the Tapas Platter to share for an appetizer. We both wanted to try something new, and this is usually something we wouldn't order. It was delicious, and it has now turned me onto cured meats (this may not be a good thing).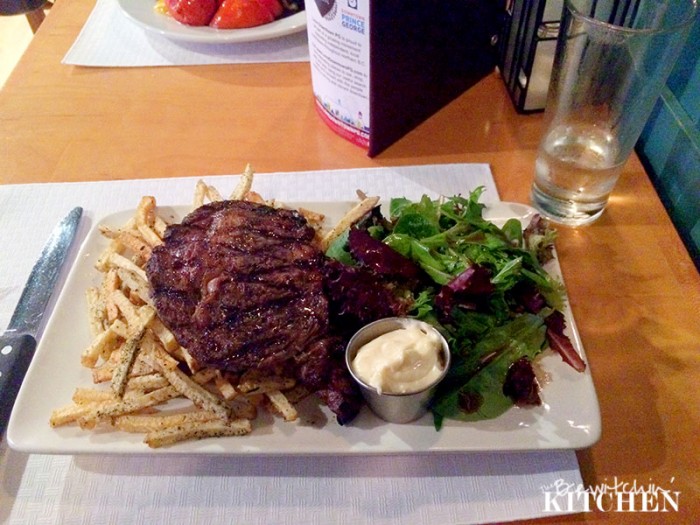 I ordered the Steak Frites with a side order of Cimo's Roasted Garlic Mayo. The fries do not take like any ol' fries as they are loaded with rosemary and olive oil. They were the best fries I have ever had. I have tried to recreate them at home and have failed every single time.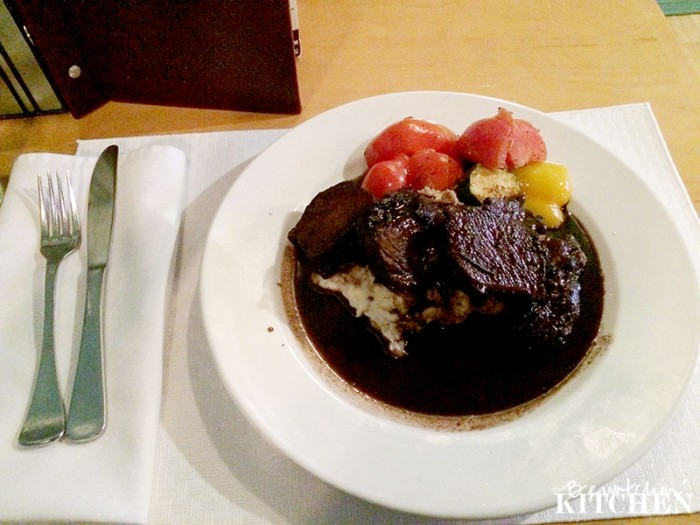 My husband ordered the Boneless Short Rib. I had a little bit and again, it tasted delicious. Here was the description in the menu: 7 hour braised and served with cabernet shiraz red wine, fresh herb sauce, mashed potatoes and seasonal vegetables. Ah, so amazing.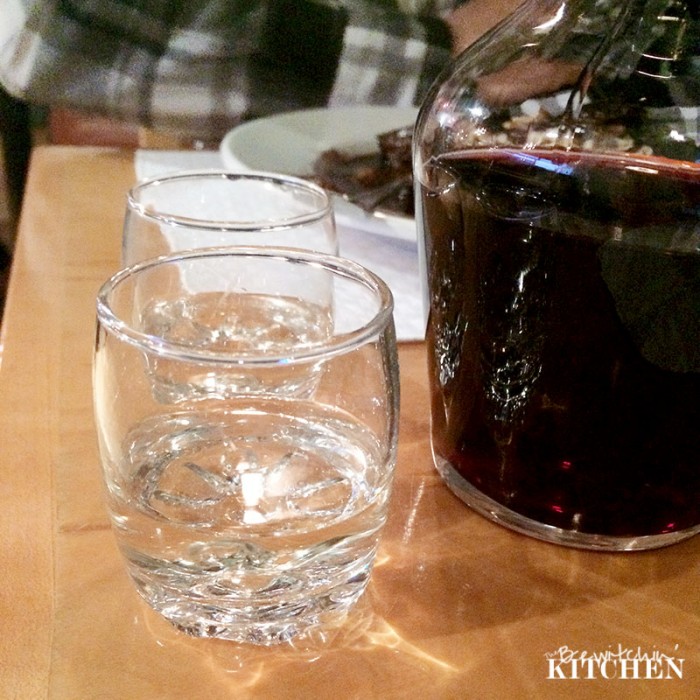 We were too full for dessert, we ate a lot of food. My eyes told me to order their Whipped Cheesecake but my stomach begged me to stop. Instead, I did order us some of "The Flame" from Silver Sage. It's one of my favorite dessert wines (it's spicy but sweet) and we sipped on that while we digested our meal.
Speaking of drinks…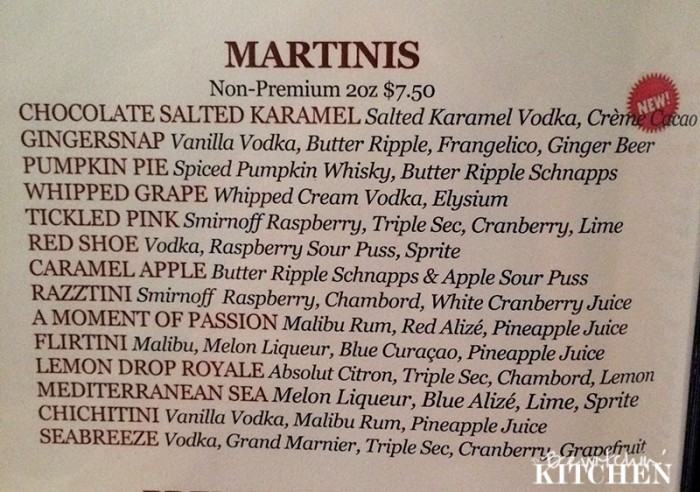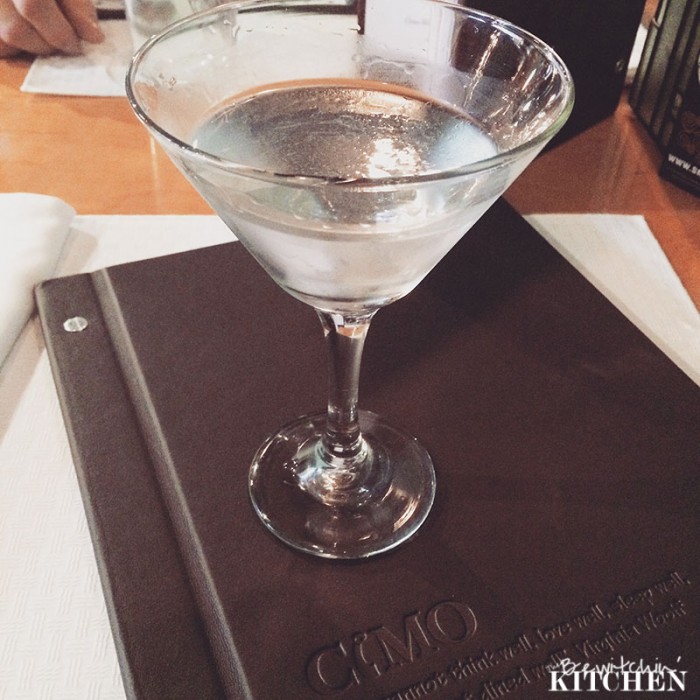 This was just the dessert martinis portion of the menu. Cimo's has an extensive drink list with premium spirits, fun cocktails, and delicious martinis. I ordered the Chocolate Salted Karamel, it was so good. Next time I go I want to try the Pumpkin Pie.
I highly recommend checking out Cimo Mediterranean Grill whether it's to celebrate a birthday, an anniversary or just the fact that you made it through the day.
You can find out more about Nancy O's and Cimo by visiting their websites.
If you're planning a trip to Prince George and need a good hotel review check out my 5 Reasons to Stay at The Four Points in Prince George.
Don't forget to visit http://tourismpg.com/ to help you plan your Northern British Columbia getaway.