The Best Restaurants In Prince George
With plenty of restaurants in Prince George to choose from, there are a few in particular that make the top of our list! Nancy O's and Cimos Prince George are always a favorite, but you'll find options to match whichever cuisine you might be craving.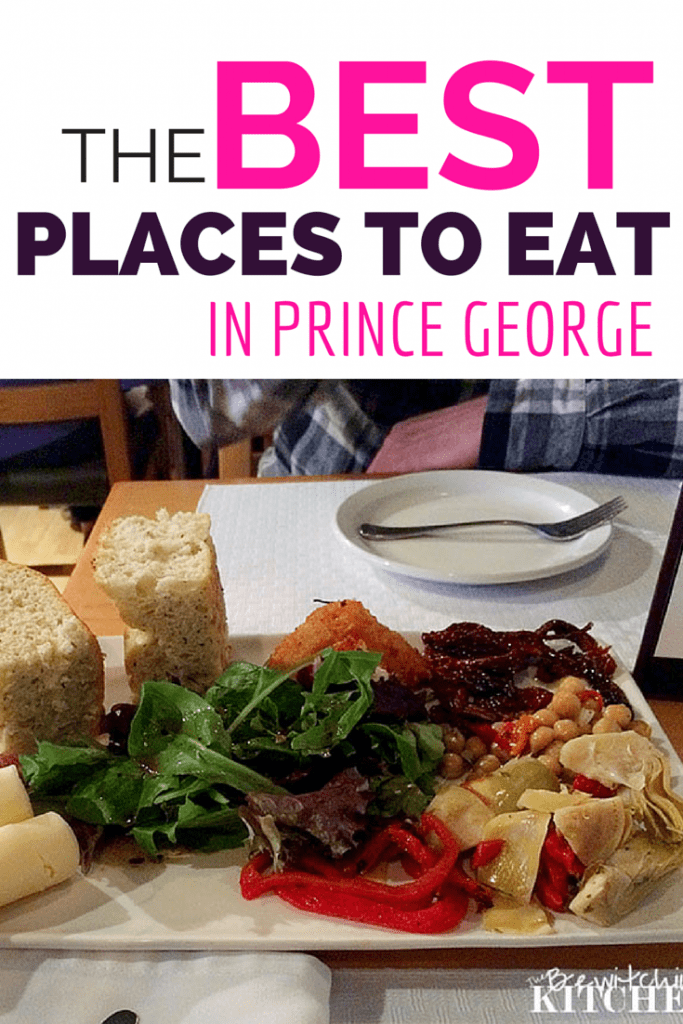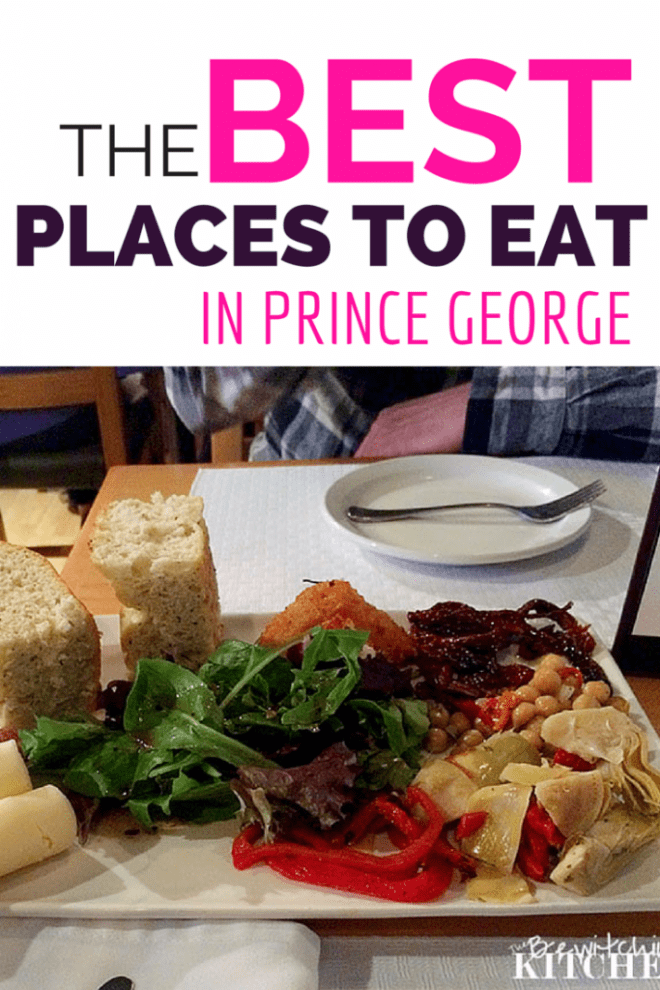 Our Favorite Restaurants in Prince George
On our first overnight trip after having our son, we stopped at Nancy O's for lunch and Cimo Mediterranean Grill for dinner. Both the food and the experience were incredible at both locations, so I just had to share them with you!
This beautiful city in British Columbia (lovingly referred to as PG by the locals) is home to so many amazing eateries and experiences. Be sure to check out all of the top-rated spots, whether you're just visiting or have been here for awhile.
If you're planning a trip to Prince George and need a good hotel review, check out my 5 Reasons to Stay at The Four Points in Prince George. And don't forget to visit the Tourism PG site to help you plan your Northern British Columbia getaway!
Nancy O's
Nancy O's is the perfect place for a "sans kids" outing, whether it's for a date night or just a tasty meal that you can eat without interruption (if you know, you know)! It's an adult-only restaurant in Prince George that focuses on high quality food and live entertainment.
Once you step through the doors, it's clear why this is a local favorite. The wood tables and rustic/industrial decor are beautiful, plus the atmosphere is very welcoming. And the massive selection of beer doesn't hurt either! Prefer mixed drinks? They've got those too, plus a few ciders and wines to choose from.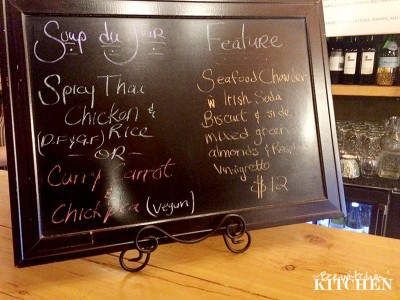 The food was delicious, too. I had the Beef Dip with the gluten free bread (they can substitute it in most dishes upon request), and it may just be the best beef dip I have ever had. My husband had the Drunken BBQ Burger and he said it "was awesome."
There are plenty of options to satisfy any craving, including vegan and vegetarian fares on both their lunch and dinner menus. They also serve brunch on the weekends and have a fairly extensive gluten free specialty menu.
Cimo Mediterranean Grill
I had wanted to try Cimo Mediterranean Grill long before we moved back to BC, and my husband's 30th birthday was the perfect occasion! Even better, Cimos in Prince George serves wine from my favorite winery: Silver Sage — it's one of my top 5 Must Visit Okanagan Wineries.
The atmosphere was warm and comforting, and the staff was friendly. I especially liked how the kitchen was right in front of you. I had a great view of the chefs cooking all evening! They offer a selection of fresh and local pasta, seafood, and grilled entrees, and they willingly cater to guests with food sensitivities.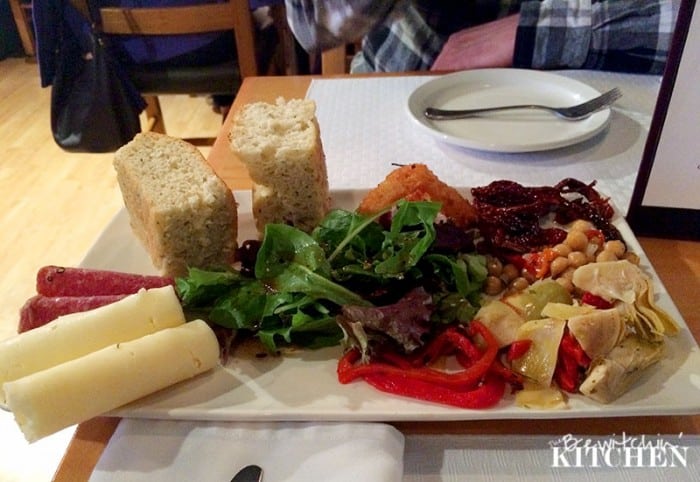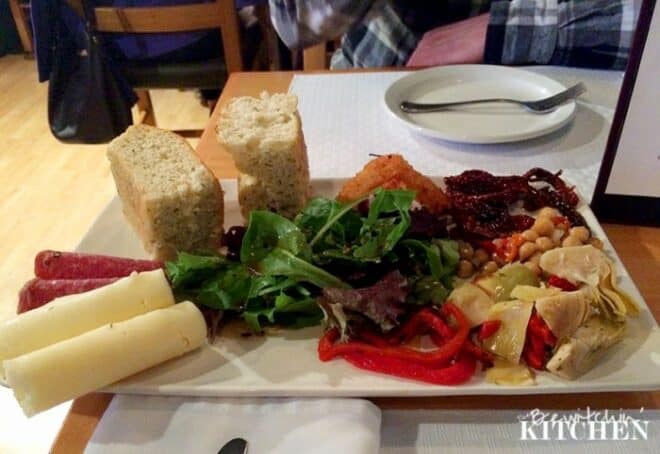 We ordered the Tapas Platter as an appetizer to share — we both wanted to try something new, and this is usually something we wouldn't order. It was absolutely delicious, and it has now turned me on to cured meats!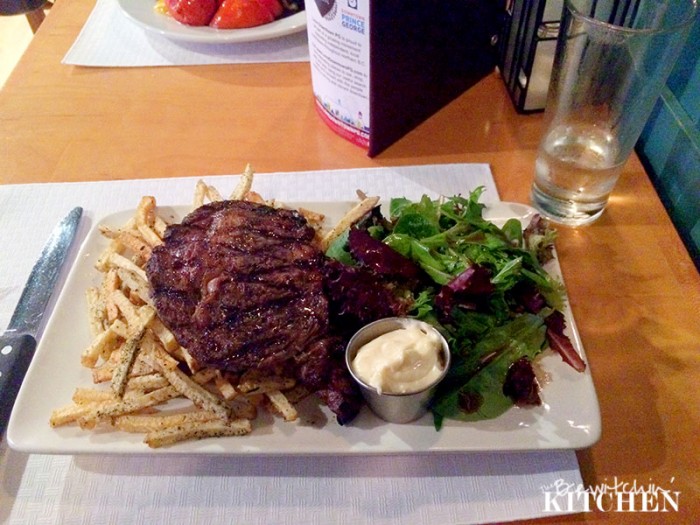 I ordered the Steak Frites with a side order of Cimo's Roasted Garlic Mayo. The fries do not taste like any ol' fries — they're loaded with rosemary and olive oil.
Truly, they were the best fries I have ever had! And despite repeated attempts to recreate them at home, I have failed every single time.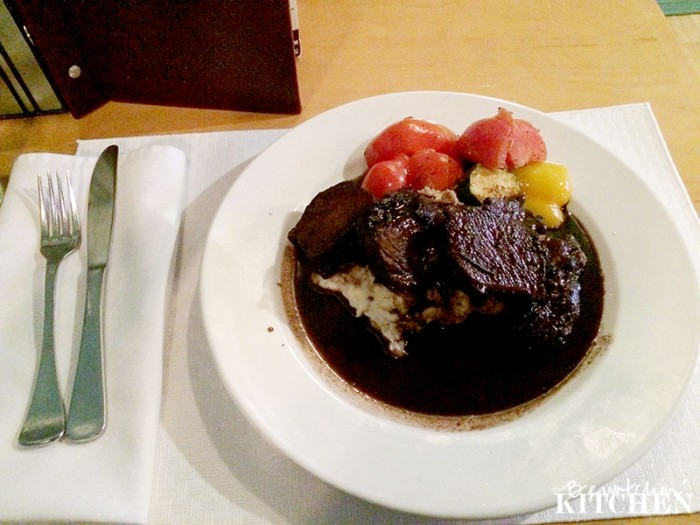 My husband ordered the Boneless Short Rib. I had a little taste and, again, it was delicious. As described in the menu: 7 hour braised and served with cabernet shiraz red wine, fresh herb sauce, mashed potatoes, and seasonal vegetables. Ah, so amazing!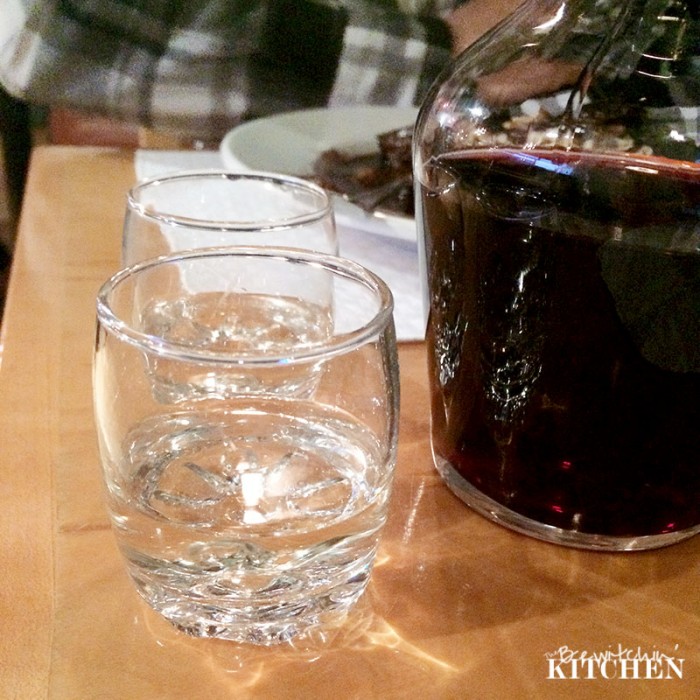 We were too full for dessert — we ate a lot of food! My eyes told me to order their Whipped Cheesecake, but my stomach begged me to stop. Instead, I did order us some of "The Flame" from Silver Sage. It's one of my favorite dessert wines (it's spicy but sweet) and we sipped on that while we digested our meal.
Speaking of drinks…
Cimos Prince George has an extensive drink list with premium spirits, fun cocktails, and delicious martinis. I highly recommend checking this place out, whether it's to celebrate a birthday, an anniversary, or just the fact that you made it through the day!
Top Rated Prince George BC Restaurants
There is no shortage of restaurants in Prince George, and the selection can be overwhelming to new residents or out-of-town visitors. We've narrowed down the list to a few favorites that get consistently high reviews from locals and guests alike!
Betulla Burning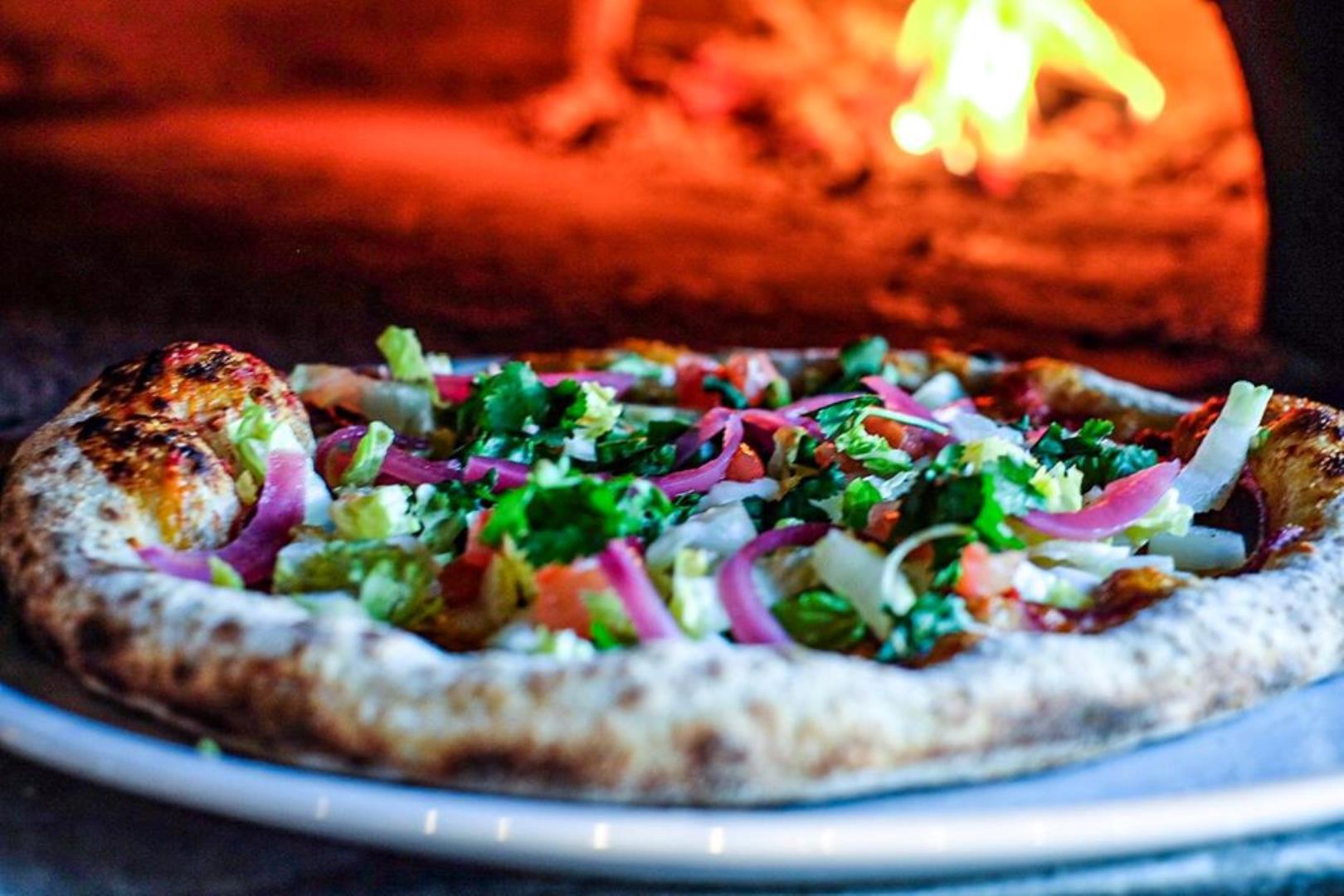 A sister restaurant to Nancy O's, Betulla Burning is named for the wood that burns in a traditional brick oven — it can cook a pizza in 90 seconds flat!
Besides classic Neopolitan-style pizza, their menu features a variety of mouthwatering combinations such as Wagyu Birria Taco and Smoked Chicken & Apricot BBQ Sauce. There are vegetarian, vegan, and gluten free options as well, plus salads, pasta, and a handful of dough-free mains.
White Goose Bistro
Feeling a bit daring? White Goose Bistro offers a Five Course Dinner which is "catered to each clients own whimsy and taste" and comes with the option for wine pairings as well.
You can also select from over 30 entrees, plus appetizers, salads, and desserts, for a meal of your own creation! Truly one of the top restaurants in Prince George for any occasion!
The Twisted Cork
Claiming to deliver upscale home cooking and comfort food with a "twist," The Twisted Cork is cozy restaurant in Prince George that is housed in a stunning building right in the heart of downtown.
Enjoy classics like French Onion Soup and Stuffed Chicken Supreme, or new creations such as Lamb Spring Rolls and Jager Schnitzel. You'll also find a rotation of seasonal items on the menu, so be sure to visit more than once!
Authentic Restaurant in Prince George
Sometimes you're in the mood for something wildly different or reminiscent of home. With carefully crafted menus and a loving touch, these are some of the best restaurants in Prince George for an authentic meal.
Spicy Greens Restaurant
Spicy Greens Restaurant delivers South Indian, Sri Lankan, Singapore, and Chinese cuisine, making it one of the more unique Prince George BC restaurants.
With dozens of curries to choose from, plus an extensive list of biryani, mee goreng, kothu roti, and dosa, there truly is something for everyone!
North 54
If you're looking for a classic Italian meal, then North 54 is the place to go! Every item on the menu is sourced locally and prepared from scratch, creating an authentic experience like no other.
You can't go wrong with a starter of crispy calamari before digging into their Chorizo Penne or Lobster Ravioli. Not craving pasta? Try a mouthwatering steak or Duck Breast with lemon parmesan risotto — and don't forget dessert!
More Canadian Restaurant Recommendations: