The Bewitchin' Kitchen's Most Popular Posts of 2015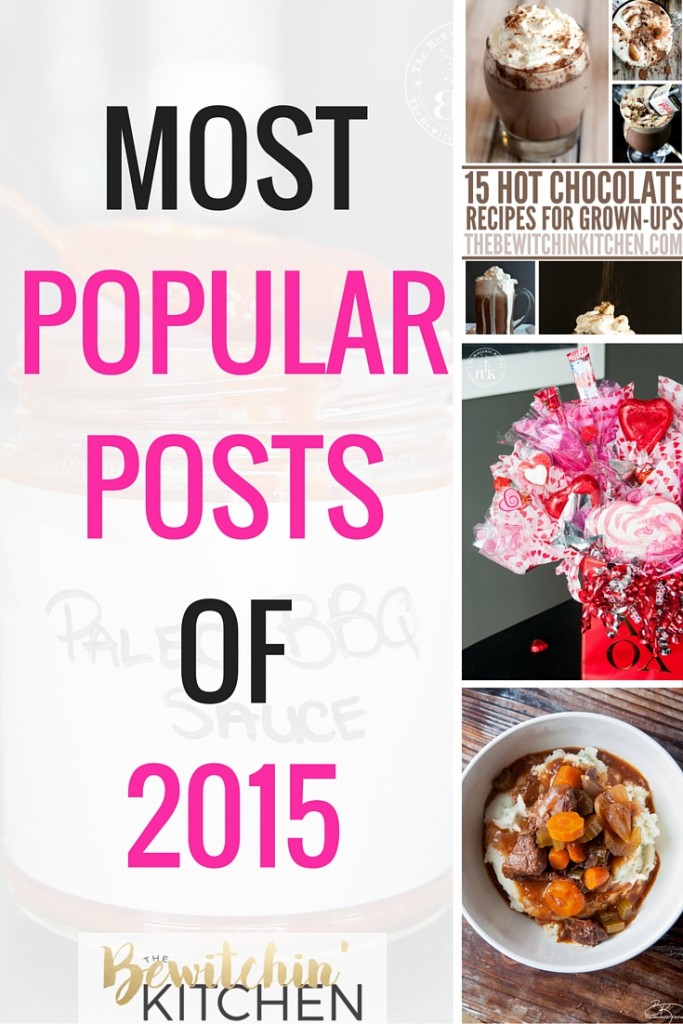 2015 was such a great year for The Bewitchin' Kitchen, I had great success with my blog. I have also found that I have grown so much since January, especially when it comes to my photos. Here are the most popular posts of 2015. (Note: these are the most popular posts that were published in 2015, not the most popular posts overall.)
 Popular Posts of 2015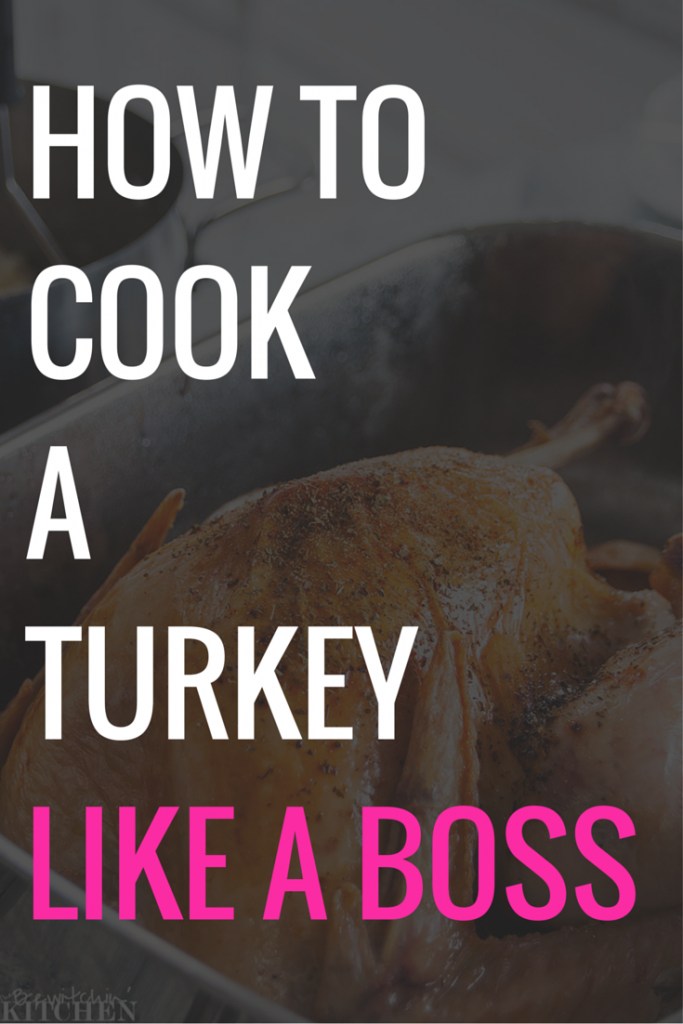 I wrote this post on a whim, it wasn't really planned, I was cooking up a turkey and decided to take some photos and do a little write-up. I'm glad I did, from October to December I had 62,000 views.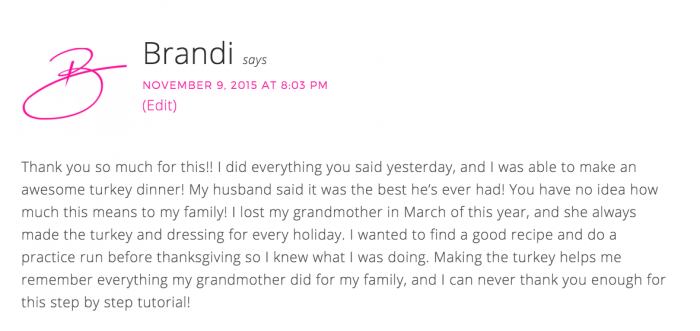 That wasn't the best part either, the best part was the comment (seen above) left for me from Brandi. Needless to say, my day was made.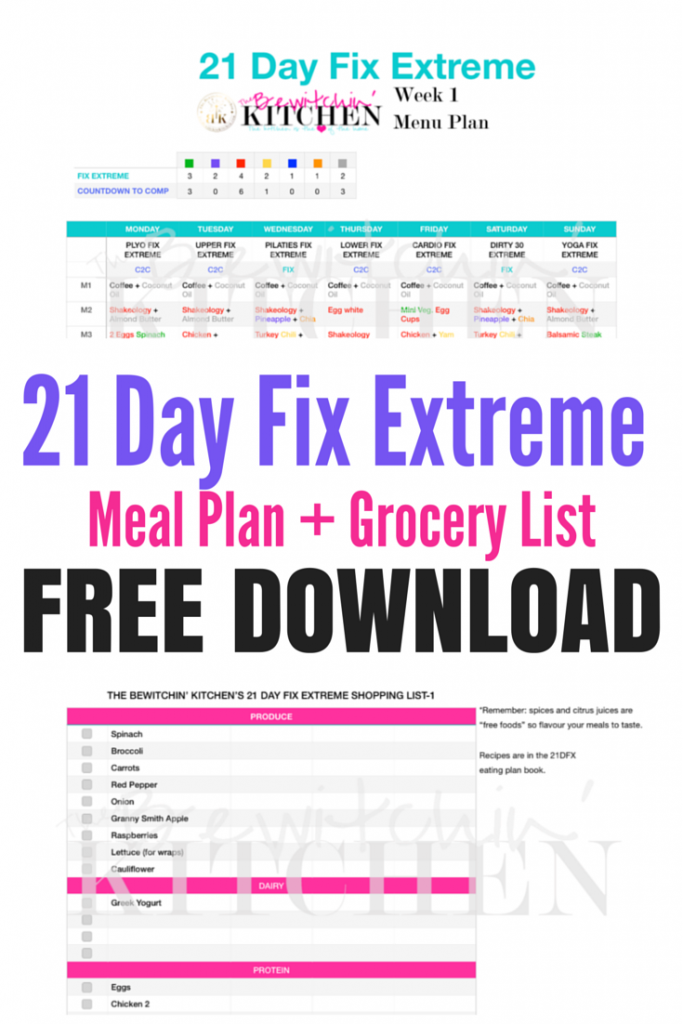 Whenever I test out a program from Team Beachbody, I like to share my results and any tips that could make you successful as well. So while I did the 21 Day Fix Extreme, I wrote down what I ate and shared the meal plan to keep you on track as well.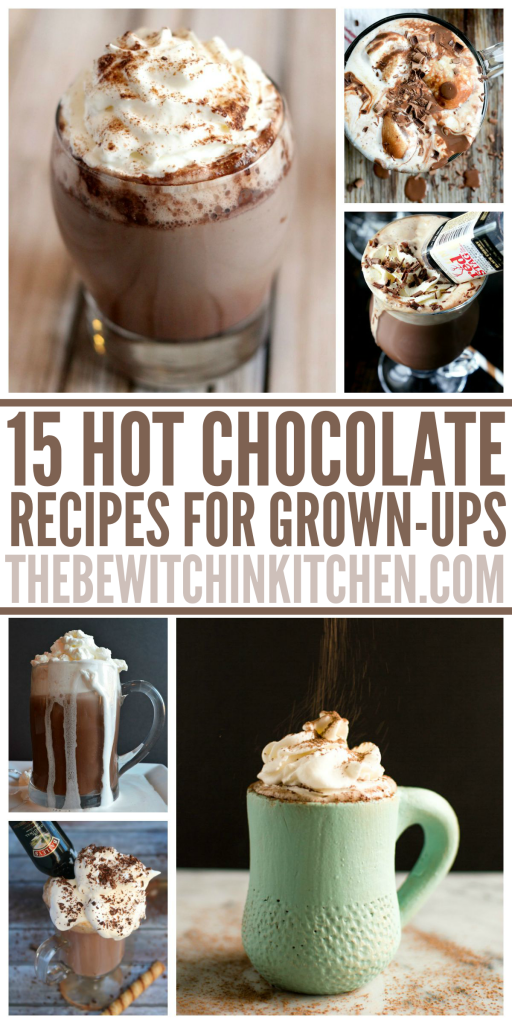 Sometimes we need that extra warmth in our hot cocoa after a tough day, am I right? This post has only been around for a few months and I have seen it everyday on my top 10 since.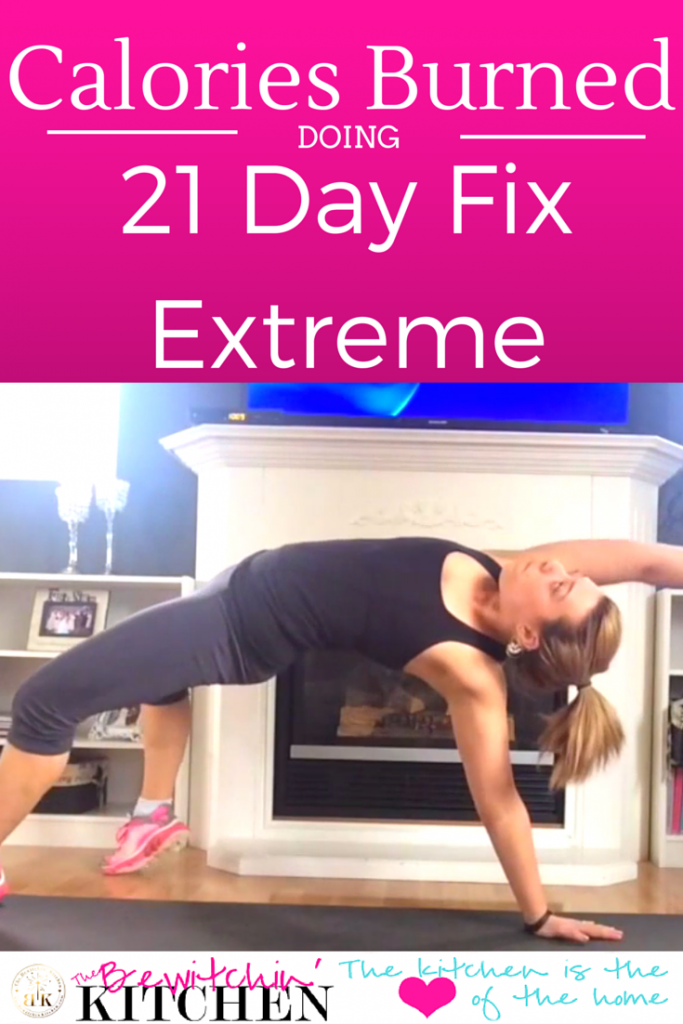 Before I had my heart rate monitor, I used to always Google for a calorie burn idea on the programs I did. Surely I can't be the only one, so I put together a little guide.
I love this Dyson and I shared an in-depth review on the Dyson Animal DC61.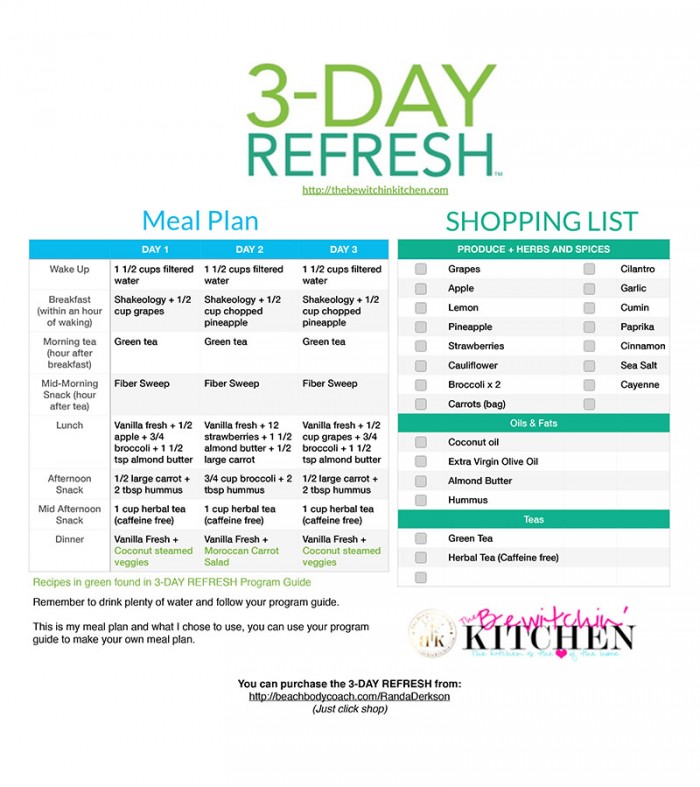 After purchasing the 3 Day Refresh, I documented my experience and thoughts.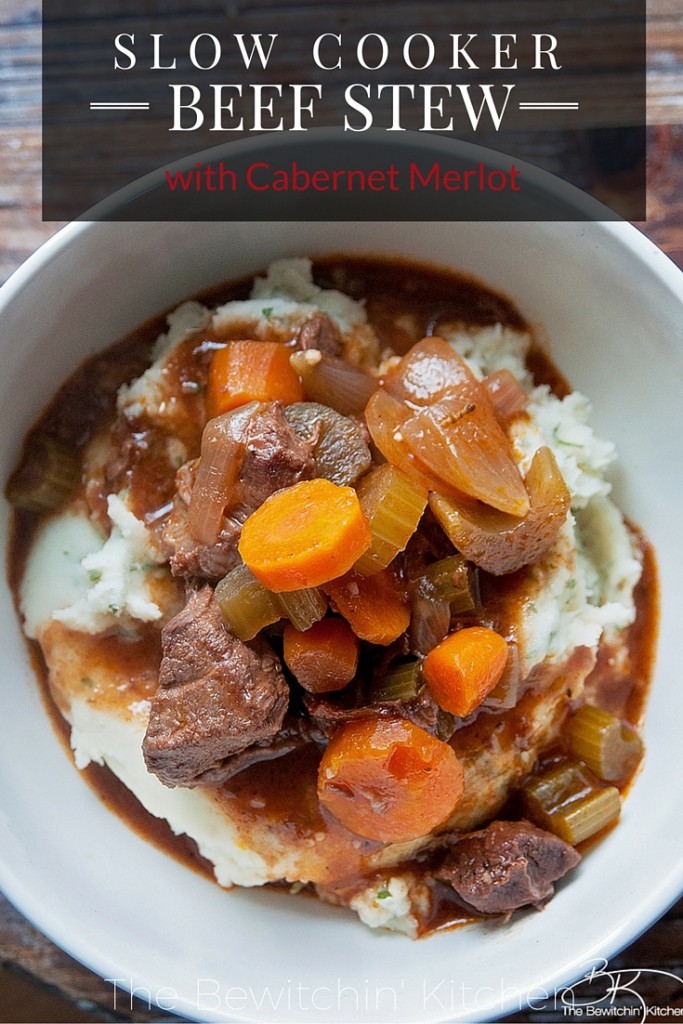 I love this recipe! After wanted to use up some wine in the fridge, I came up with this recipe and my husband said that it was the best thing I have made in a while (that's a compliment haha).
A simple and delicious homemade BBQ sauce recipe.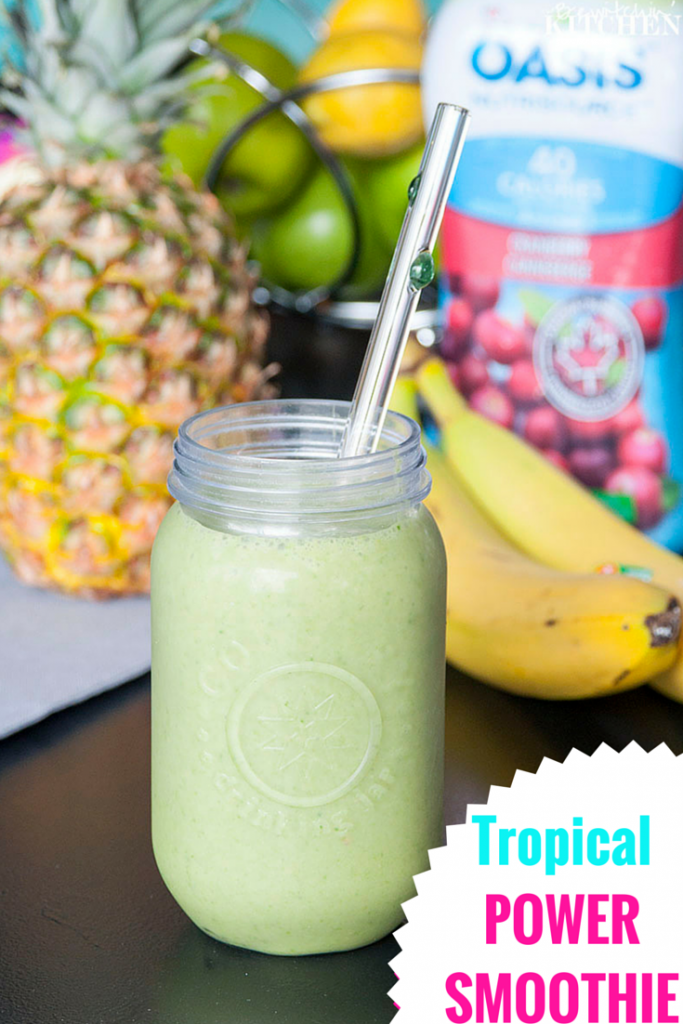 Don't let the green fool you. This Tropical Power Smoothie is pure summer in a glass, and no I'm not talking grass clippings.
This was a fun DIY project and I loved the way it came out! I also made a video on the making of this candy bouquet on YouTube and it's had over 82,000 views.