T25 Review: Week 4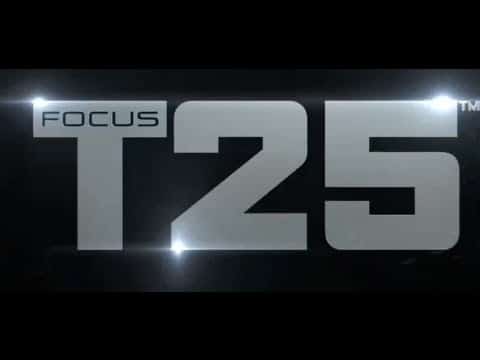 Catch up on my T25 reviews here : Week 1 Review  Week 2 Review Week 3 Review Week 6 Review Week 7 review T25 Results
I cannot believe that I just finished week 4. These last four weeks have flown by while doing this T25 Review. I just have one more week left in the Alpha Phase, I'm excited (but a little nervous) to move on to the more challenging Beta Phase.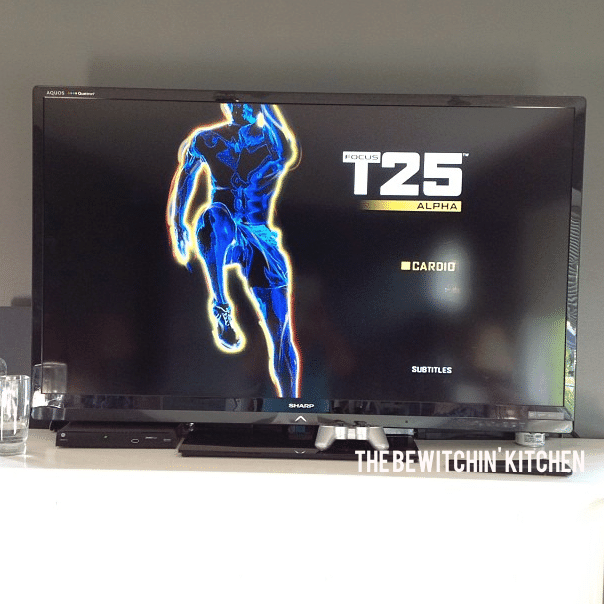 Day 22 – Cardio I'm going to be honest, I'm getting really sick of this workout. Something I love about Beachbody programs like T25 is that you usually only do the same workout only once a week for a few weeks, and then you move on towards the next phase. Note: I am ready for the next phase. I'm just ready for some new and exciting workouts. This day was tough, I had a lot to do and my schedule was full. I like to workout in the morning, but I had to wait until after dinner. My husband did the grocery shop for me, because otherwise – my workout would not have got done. This is why the support system is incredibly important. He knew I needed this, and he helped me out. PS – I rocked this workout.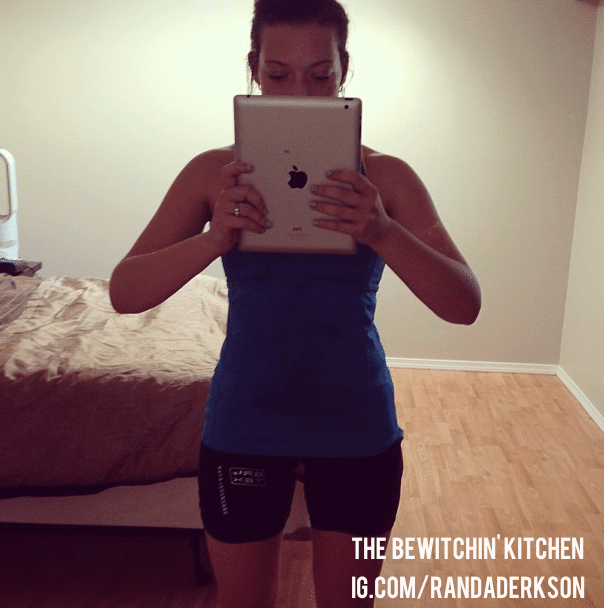 Day 23 – Total Body Circuit I love this workout, but I hate it just as much. It's tough, and my arms burn with the planks. I hate it because it's tough, but I love it because I know that this challenging workout will be bringing be fantastic results. I had to modify it a bit, I have issues with plank walks and the plank walk/squat hold. I do my best to keep up with the plank walk but when it comes to plank walk/squat hold – I usually just do a lot of the burpee/squat holds and skip the plank walks. It's my way of modifying and it's better then nothing, at least I'm still doing the burpee/squat things. It's great to see the physical improvements coming alone. It keeps me motivated.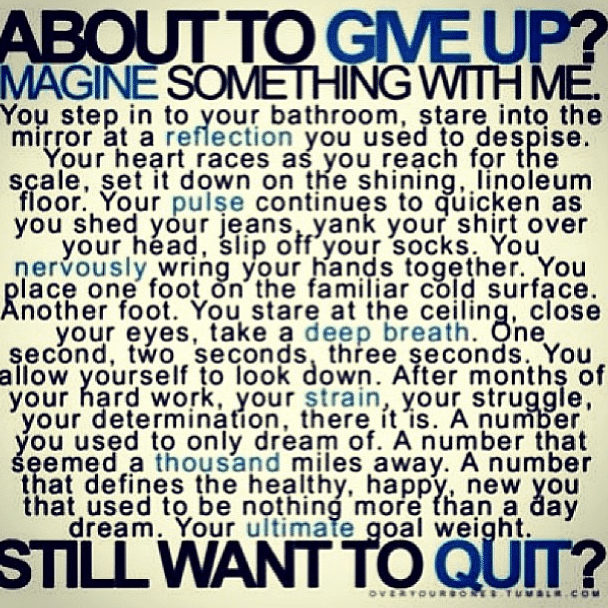 Day 24 – Lower Focus My booty was burning. Woo-eee-mama. I finished this workout feeling confident. I got through a lot more then I have in the past, I didn't have to rest near as much. Don't get me wrong, my legs were still shaky/wobbling/burning like crazy but I noticed so much progress. T25 in general has a lot of lower body work (many squats, lunges mixed with cardio) and I'm am seeing subtle changes in my thighs, calves and bum. Yay! Thanks Focus T25. I think I have fallen in love with a new workout program. I'm thrilled! It can't get too much better then that now can it? 🙂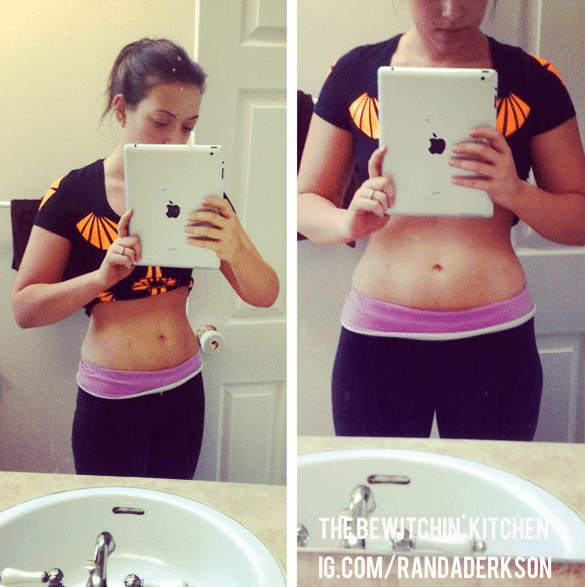 Day 25 – Total Body Circuit What? Again? Seriously? Today was challenging, I'm leaving to fly to Kelowna for 5 days of fun and a lot of visiting with a huge group of girlfriends. I had my mother-in-law come to take care of my son, while I had to get ready to get to the airport and get my house in order. I worked out earlier then usual – but I had to. I had to GET IT DONE. It was tough! I failed a lot more then usual and had to do more modifying then what I'm used to. My results are really coming along! I'm so proud.
Day 26 – Ab Intervals & Speed 1.0 This day I was out of town and staying at a friend's house (big stagette weekend ahead of us). I did these two workouts first thing and I am so thankful I did. Not only was I thrilled that I just got it done, but because of the workouts I felt great all day. I have noticed an improvement with my core strength, but I was tiring out on Speed 1.0. Travelling does make working out a little tough, but I fit it in and it was a huge relief.
T25 Week 4: Done
Want to know more about T25? Check out how you can Get Fit With Focus T25. You will find what comes with your order, before and after photos from the test group and a video. Don't hesitate to email me if you have any questions.
If you're interested in changing your body in only 25 minutes a day, you can purchase Focus T25 here. (Click Shop.) I will be here to support you as your free coach, anytime you need me.
If you would like to save 25% on your order, please email me for details.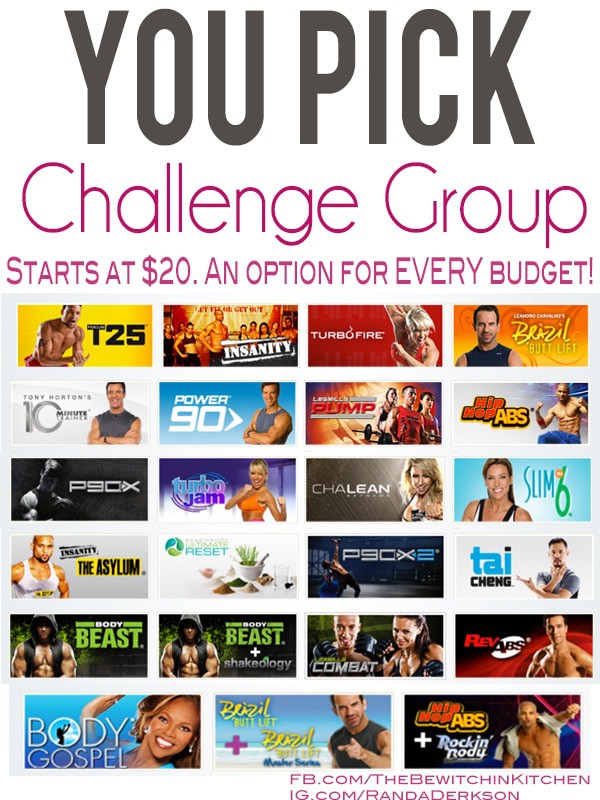 I am opening another challenge group, if anyone is interested email me. This is an OPEN group, where you choose what program you want to do.