No Bake Peanut Butter Balls With Rice Krispies
What can you do with too much peanut butter around the holidays? No bake peanut butter balls! There are so many ways to make these amazing little balls of goodness. I believe I've tried them all! I'll share with you my absolute favorite peanut butter balls with Rice Krispies recipe that comes from my husband's great-grandmother Eleanor Burns.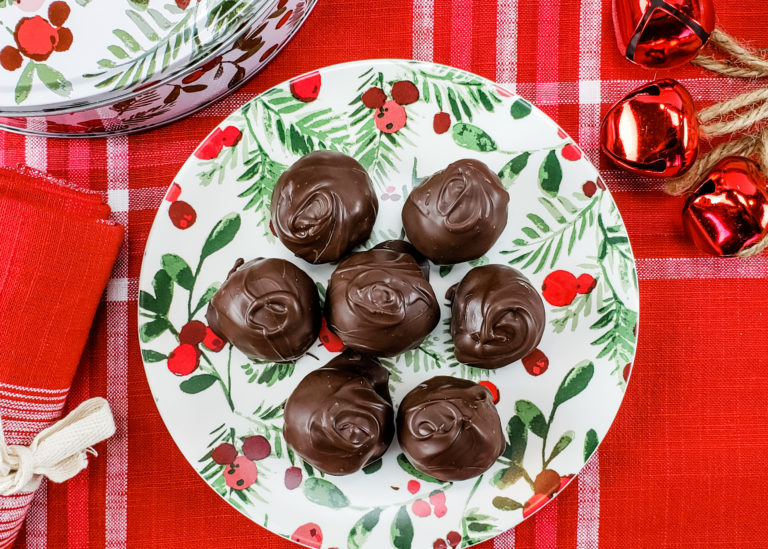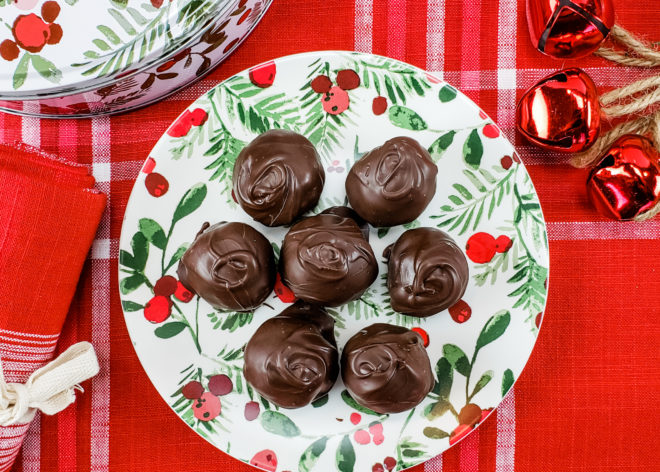 Why you will love these
They are the perfect combination of peanut butter crunch and chocolate. Totally addicting!
Easy to make with just 6 ingredients and no-bake.
They keep for a long time so you can make them then distribute them to friends and family throughout the holidays
How to make perfect peanut butter balls with Rice Krispies:
Peanut butter balls don't take that many ingredients, but the quality of the ingredients you use matters when it comes to the peanut butter and the chocolate.
I was in a hurry, picking up these ingredients. The grocery store I went to didn't sell the Almond Bark I usually buy. So I just picked up their store-brand candy-coating chocolate and mixed it with mini-chocolate chips. They were still good, but not as good. I recommend using Almond Bark and your favorite chocolate. I like the Ghirardelli wafers. But if you have a chocolate you prefer, go for it!
The peanut butter is also important. The consistency of Jiff crunchy peanut butter goes best with this recipe.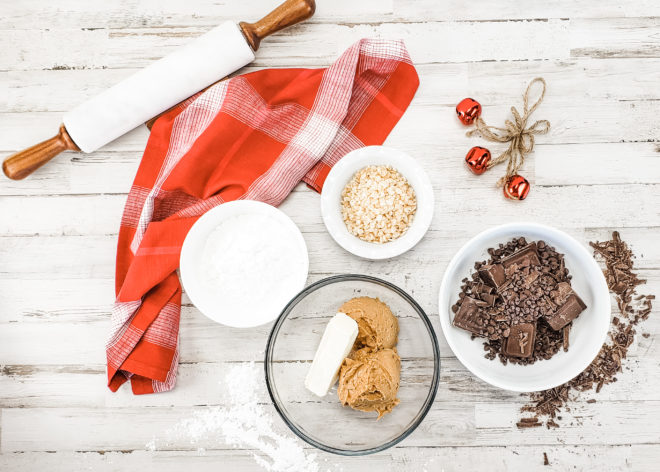 1. Mix Peanut Butter, Vanilla, and Butter.
I forget the vanilla in this recipe, every time. Every time. It's better with the vanilla, but if you forget, don't worry, they are still amazing! Ha!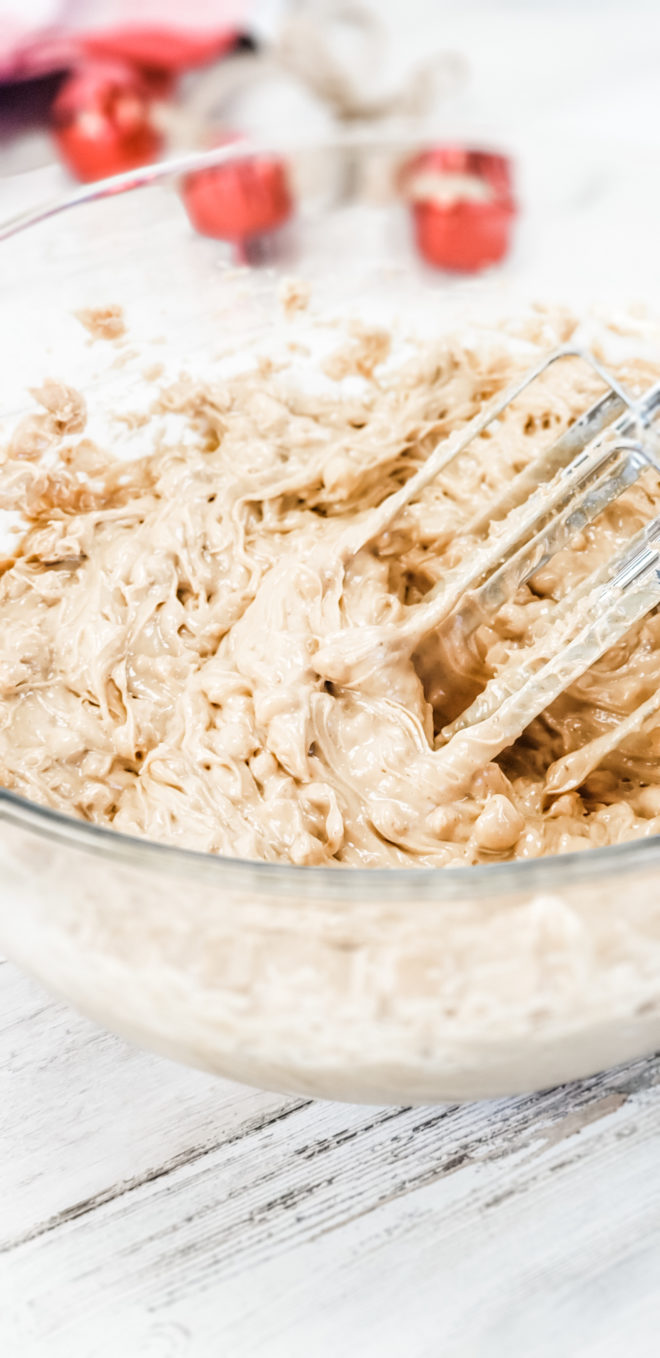 2. Slowly, add powdered sugar.
See this picture with a heap of powdered sugar in the middle? It's a lie. Do not do this at home! It will get all over your kitchen. I slowly, add in the powdered sugar and use the mixer until the peanut butter/powdered sugar combination is too thick. Then I switch to my hands to mix the rest.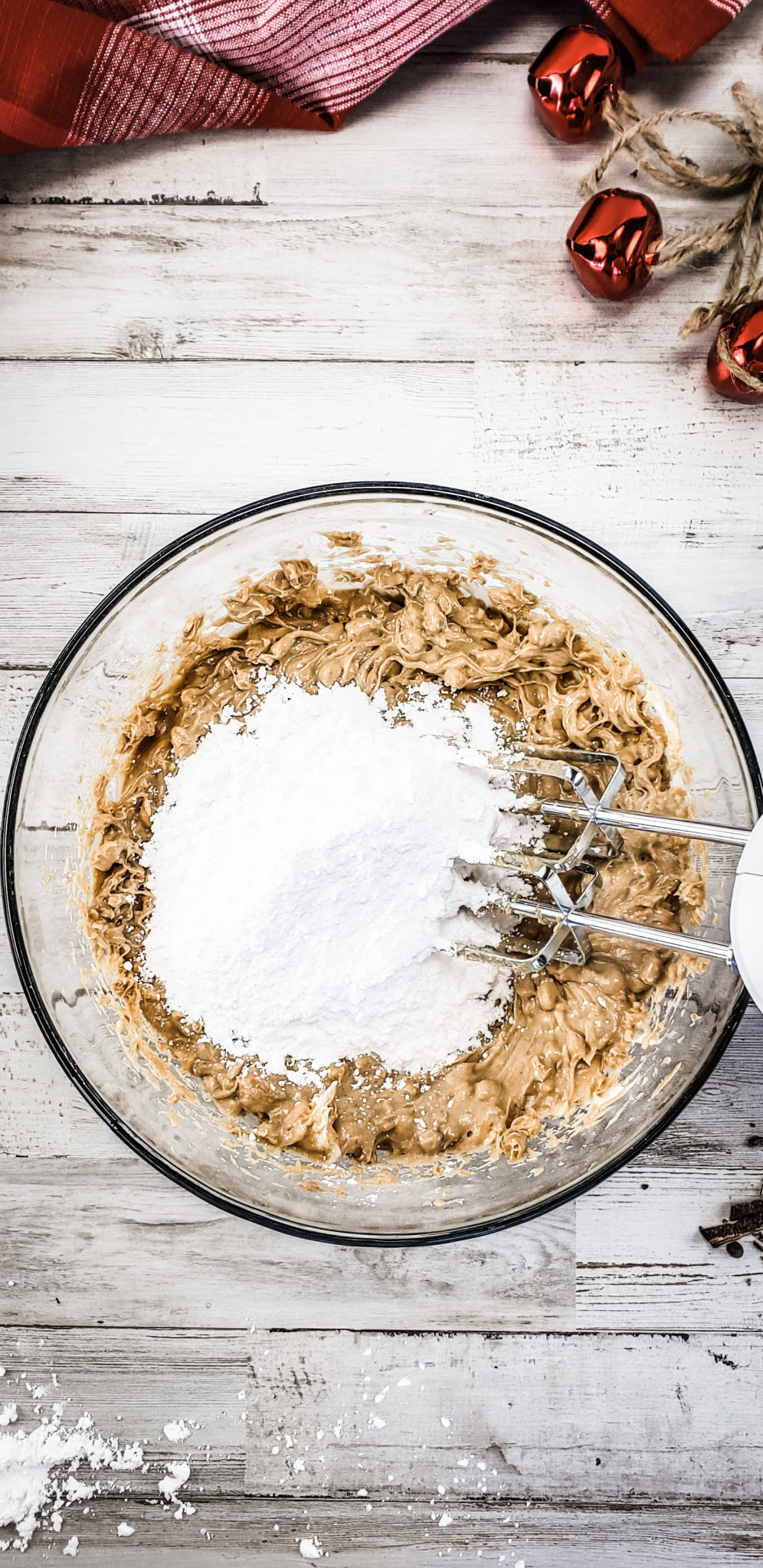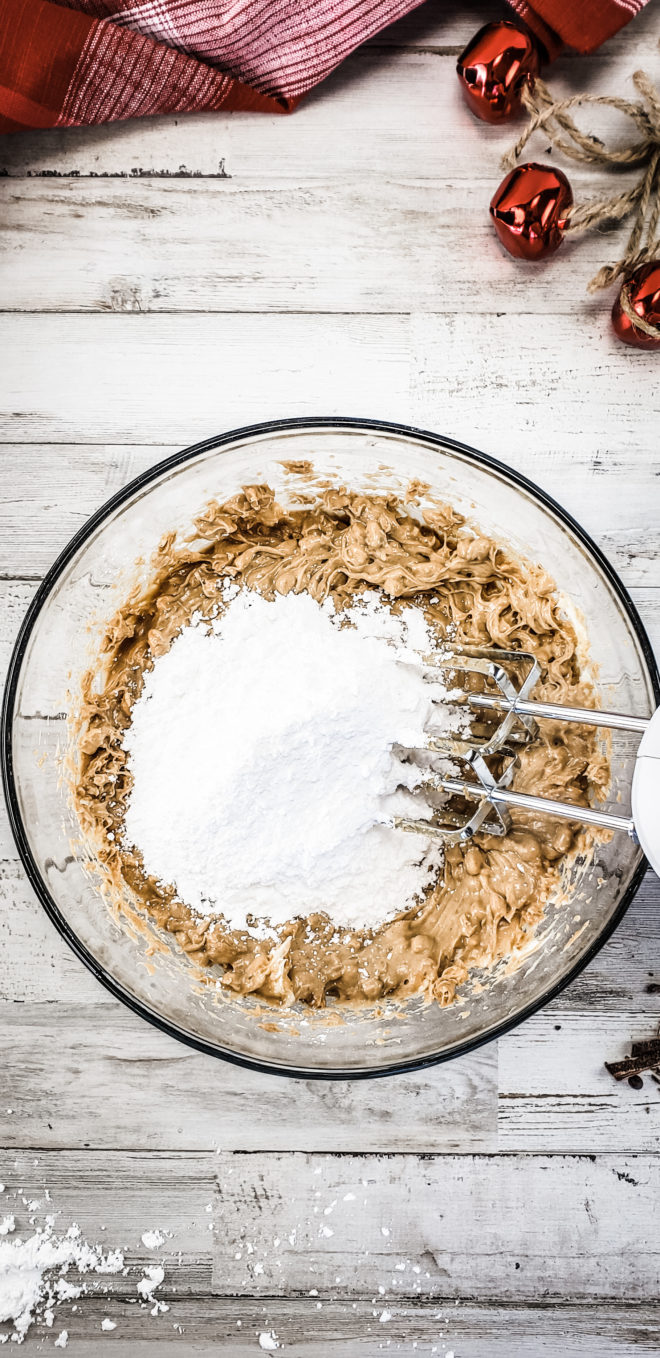 3. Crush the Rice Krispies
I use a rolling pin and plastic bag.
Pro Tip : Don't crush the Rice Drispies too finely. The Rice Krispies are the crunch in the peanut butter ball, so if they are crushed too finely, the finished holiday treat won't crunch enough.
Mix in the Rice Krispies by hand when you are done.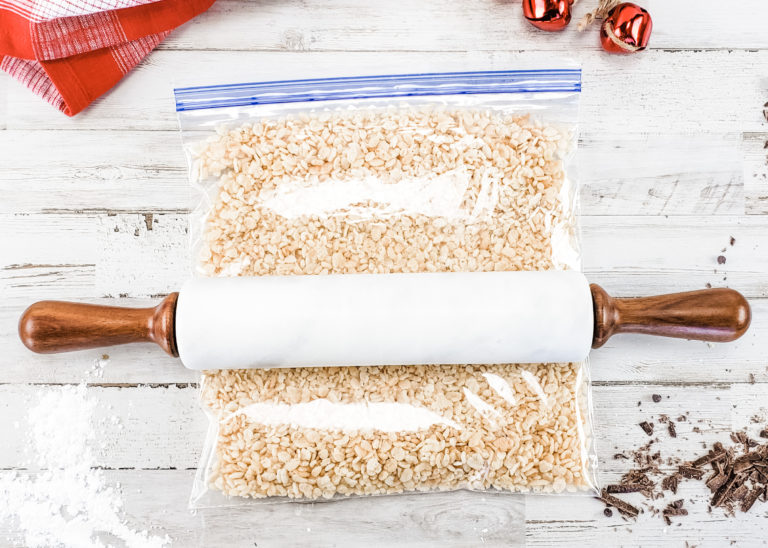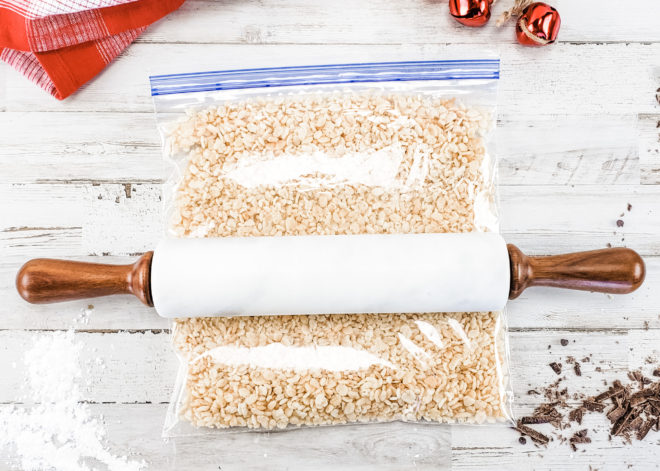 4. Roll peanut butter into balls by hand.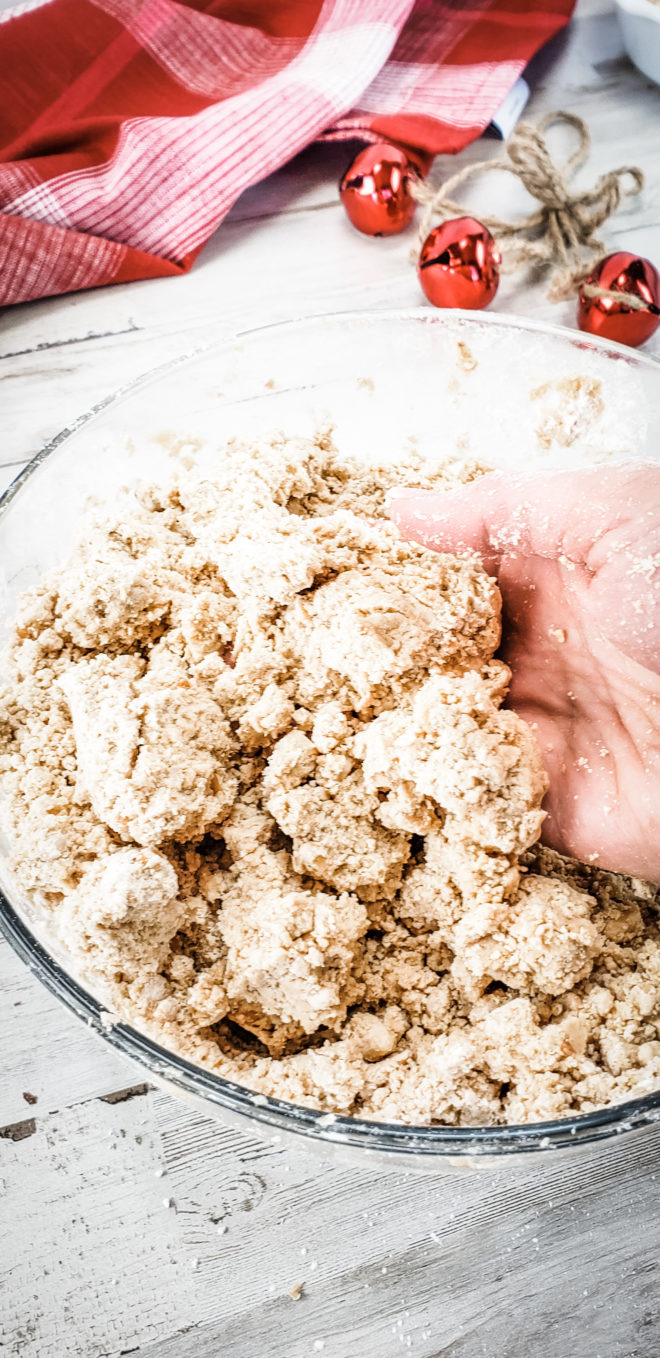 When your consistency is thick and somewhat falling apart, you're ready to go.
There have been times that I doubled the batch and the consistency fell apart too much. If this is the case, add in some extra peanut butter.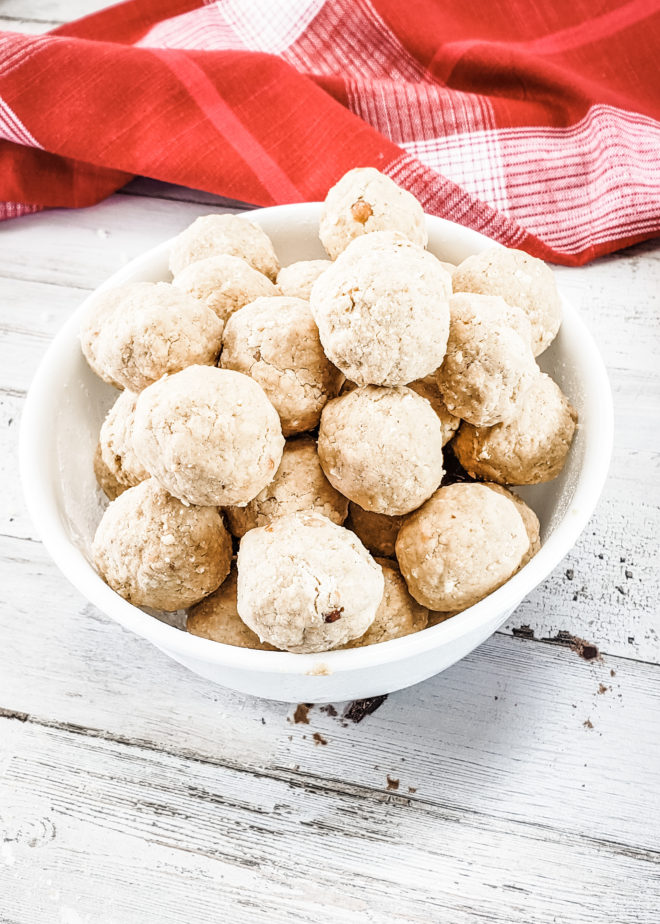 The other thing that helps is to lightly coat your hands in canola oil. However, I can usually just make the balls without any of those tricks.
5. Carefully, melt the chocolate.
I melt chocolate in the microwave. Start with 20 second intervals. Some people do less, but I get so impatient with that strategy. It usually takes around 60 to 80 seconds, depending on how much chocolate you are melting.
When the chocolate gets hot enough that there are just big clumps, take it out and stir for a while.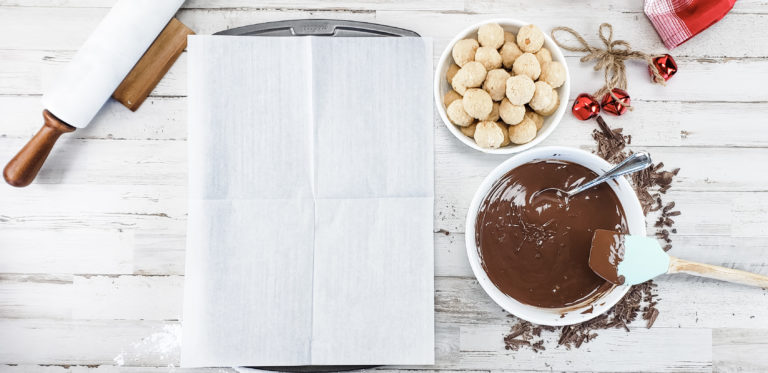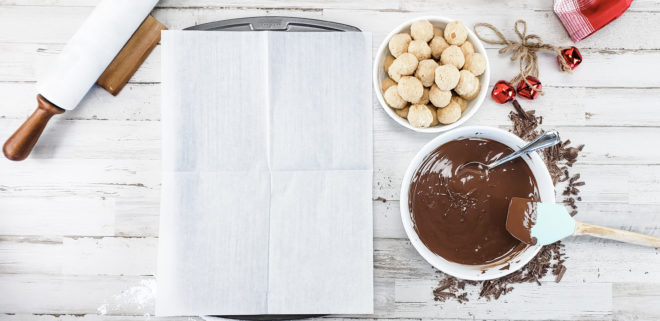 6. How do you dip peanut butter balls in melted chocolate? It's really easy!
I just pop two to four balls into the bowl and roll them around with a spoon. When you pick them up with the spoon, allow the excess chocolate to drip off. Then, carefully spoon them out onto a cookie sheet covered in wax paper. The trick to making them look pretty is to swirl the chocolate around the top of the ball right after you set it on the wax paper.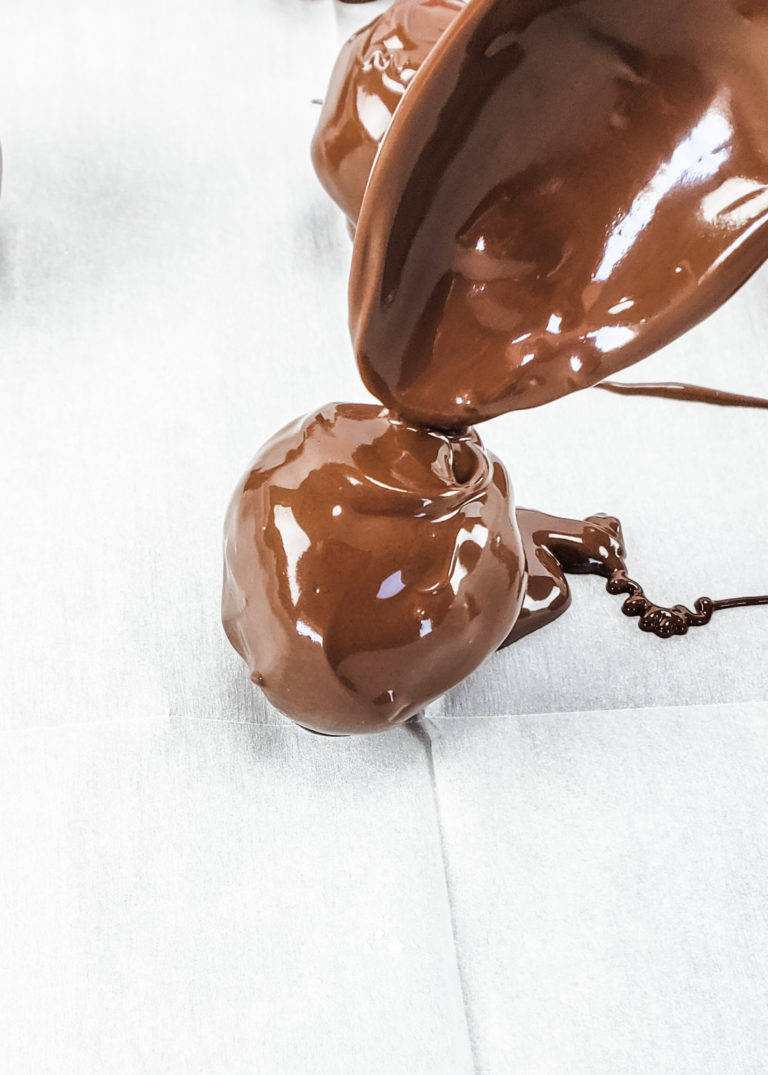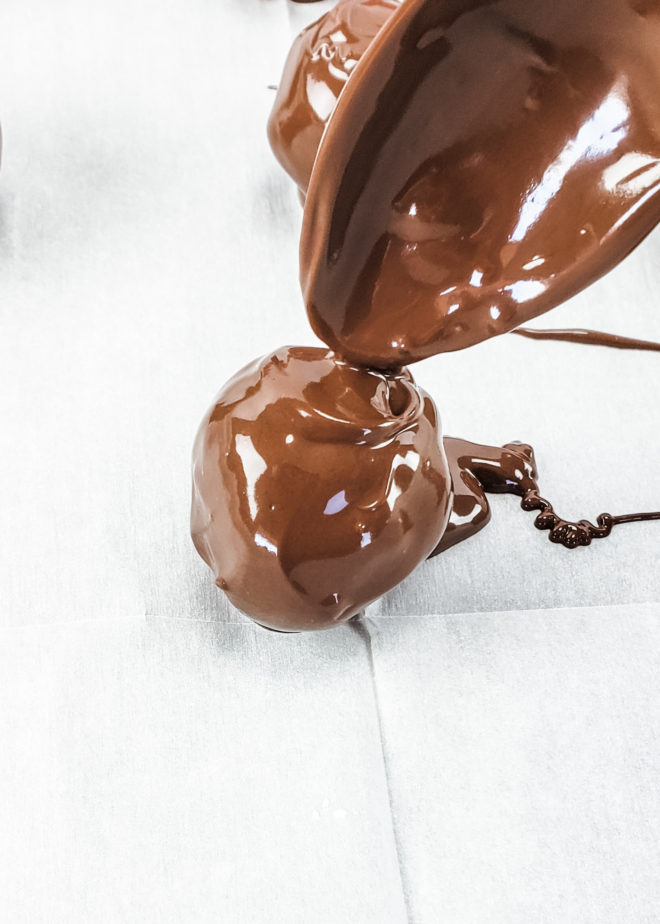 It's okay if you get chocolate that drips. It will break off after it's refrigerated.
7. Refrigerate for 1-2 hours.
When you're all done, refrigerate for 1-2 hours or until the chocolate hardens.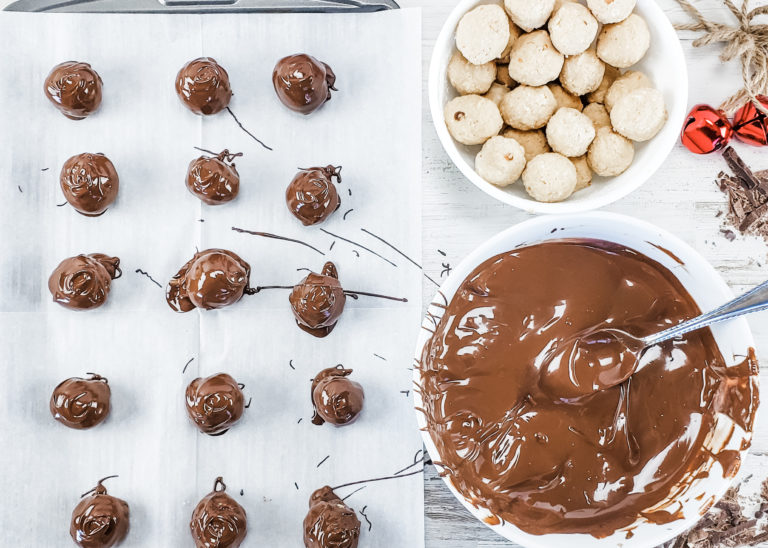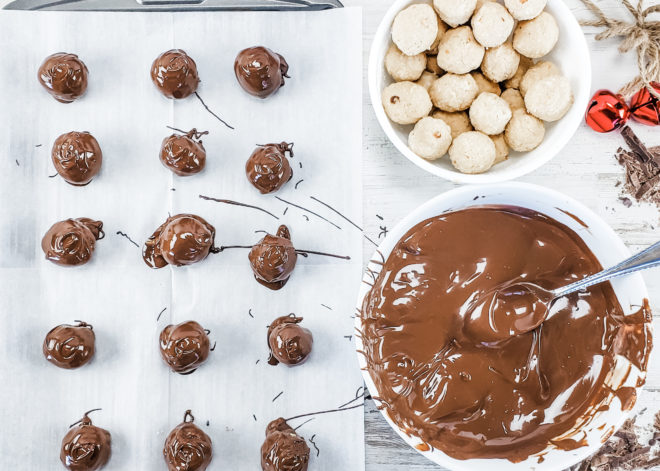 This recipe is personal for me because my great grandmother made it every year with me, and now I make it with my kids and family members. They are easy to make. However, if you double the batch (like I do) and give them for Christmas presents, they can be time consuming. It's so fun though to grab other family members and get them to help. Christmas wouldn't be the same with peanut butter balls!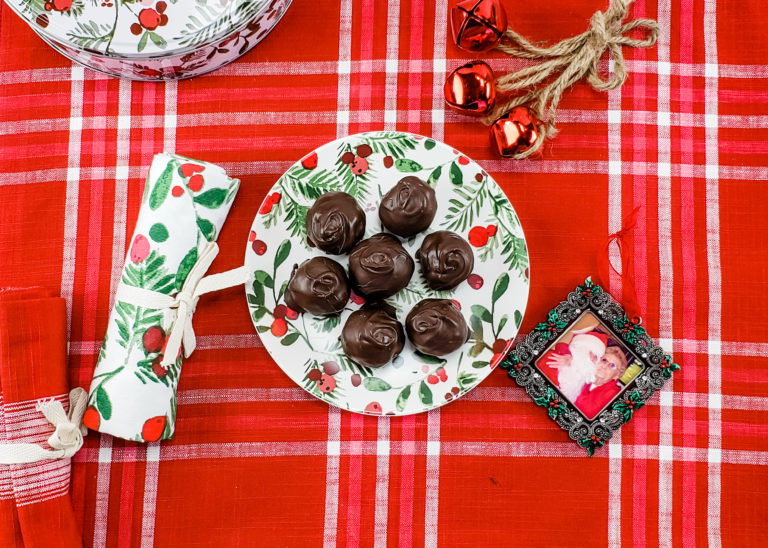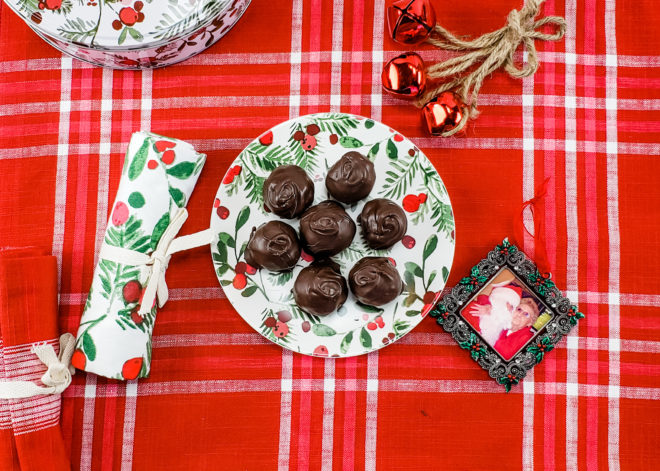 Nutella For those with peanut allergies:
I do have one son who is allergic to peanuts. When I make peanut butter balls, I make sure he's not in the kitchen.
You can replace the peanut butter with Nutella and create Nutella balls with Rice Krispies! Yes! Use the same process, and it works great. I always make a batch of those for him. I mark them with white chocolate on top or you could also dip them in white chocolate. Use white Almond Bark and white Ghirardelli chips.
For those of you who are trying to cut the sugar, this is not the recipe for you. I thought about creating a low-sugar recipe for peanut butter balls and just couldn't do it. They are a tradition, and I only make these once a year for a reason! (Plus, I give most of them away!)
How long do peanut butter balls last?
You can store peanut butter balls in a sealed container in the fridge for multiple weeks. The ingredients are all stable in the refrigerator so it's easy to make these ahead of time and then distribute throughout the holidays!
Can I use creamy peanut butter?
You certainly can use the creamy variety, but I don't really recommend it. The real secret to this recipe is the right amount of crunchiness. The Rice Krispies are the key, but having chunky peanut butter also ensures you don't get a squishy holiday treat, but one that is more fluffy with a bit of crunch.
For other Holiday recipes, check out: Peppermint White Chocolate Cheesecake Bars, Whipped Shortbread Cookies, Low Sugar Cookies, dairy free gingerbread latte, red velvet cinnamon rolls, gingerbread cheesecake bars, Chocolate Shot Glass with a Gingerbread Cheesecake Filling, Biscotti Munch recipe, three ingredient coconut ball.
No-bake Peanut Butter Balls with Rice Krispies
Peanut butter, Rice Krispies, and chocolate all come together into these amazing no-bake holiday treats. An absolute must try.
Servings 30
Calories 240kcal
Ingredients
2 cups crunchy peanut butter
4 cups powdered sugar
1/2 cup butter
1 tsp vanilla
2 cups Rice Krispies cereal
1/2 package Almond Bark
1/2 cup Ghirardelli wafers
Instructions
Mix peanut butter, vanilla, and butter.

Slowly, add powdered sugar. When the powdered sugar gets to be too much for the mixer, mix by hand.

Crush the Rice Krispies.

Add Rice Krispies to the mixture by hand.

Roll peanut butter into balls by hand.

Carefully, melt the chocolate in the microwave. Check every 20 seconds and stir.

Pop two to four peanut butter balls into the melted chocolate bowl and roll them around with a spoon. When you pick them up with the spoon, allow the excess chocolate to drip off. Then, carefully spoon them out onto a cookie sheet covered in wax paper. Swirl the chocolate on top of the peanut butter ball.

Refrigerate for 1-2 hours.
Nutrition
Serving: 1ball | Calories: 240kcal | Carbohydrates: 27g | Protein: 4g | Fat: 14g | Saturated Fat: 5g | Cholesterol: 9mg | Sodium: 124mg | Potassium: 130mg | Fiber: 1g | Sugar: 23g | Vitamin A: 225IU | Vitamin C: 1mg | Calcium: 12mg | Iron: 1mg
Follow On Pinterest
Follow @bewitchinkitchen On Pinterest for more delicious recipes!