12 Chicken Recipes for Meal Prep
One of the best tips I have to stay consistent with health and wellness goals is to meal prep. It simply makes your week easier and all your food is done for you. I put together a few of my favorite chicken recipes for meal prep to help make this process that much easier for you.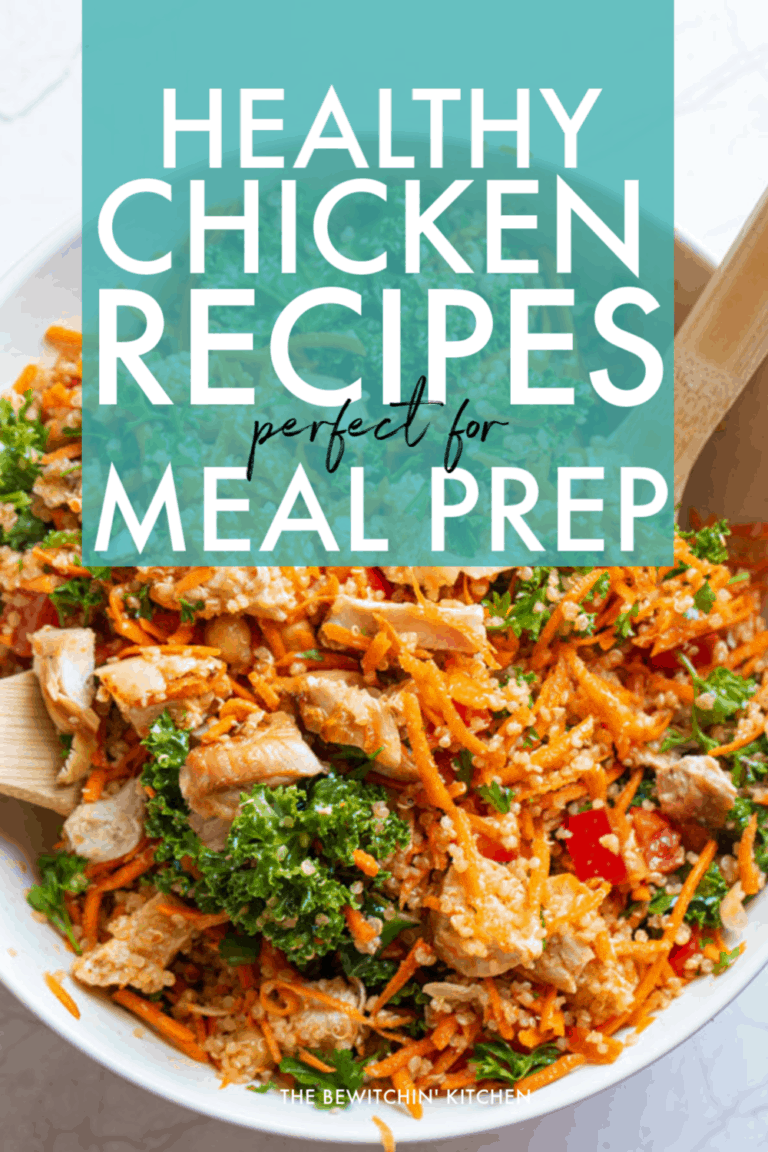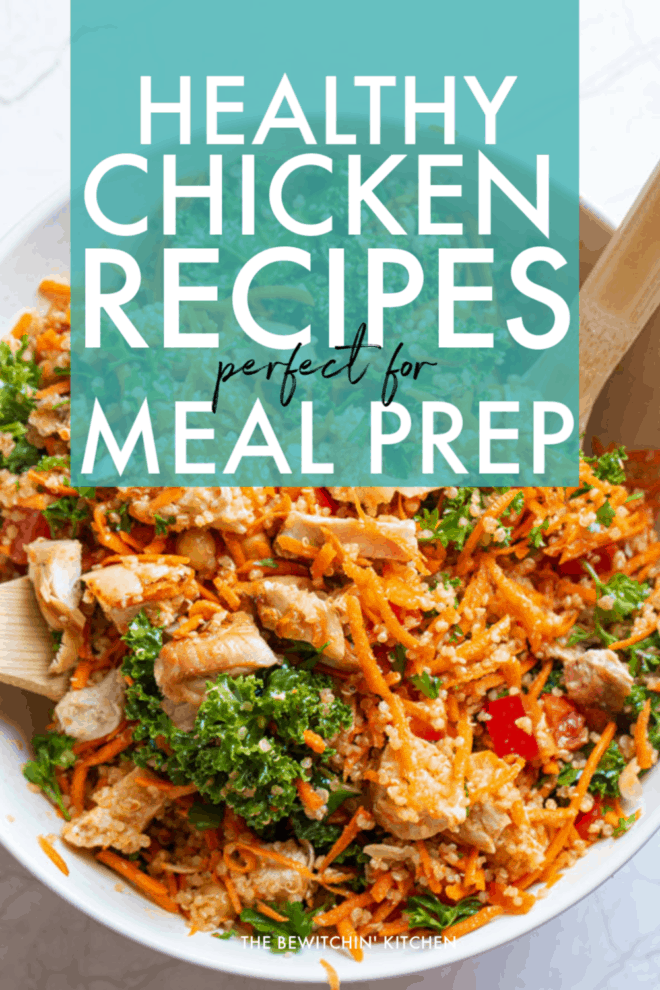 Chicken Recipes for Meal Prep
Disclosure: I am participating in the Chicken Farmers of Canada campaign managed by SJ Consulting. I received compensation in exchange for my participation in this campaign. The opinions on this blog are my own.
These healthy chicken recipes that I have listed below are perfect for meal prep! You can either cook the whole recipe ahead of time or prep the veggies portion out the ingredients for an easy throw together dinner the day of.
What is Meal Prep?
Meal prep is when you take a day and prepare for your week. There are many ways to meal prep including:
Cooking all your meals ahead of time and portioning them out for the week (this can include breakfast, lunch, dinner, and snacks). This way you just grab and go as needed.
or
2. Prepping what you need for the week. This is what I personally do the majority of the time.
What I do is I wash and chop all my vegetables ahead of time and store them. I pre-cook chicken and other proteins as needed for the recipes (easy salads, stir-fries, etc) or marinade them. I also cook up rice, quinoa, and whatever sides that need to be done.
Canadian Farmed Chicken
I am thrilled to announce that I have partnered with Chicken Farmers of Canada for another year of delicious monthly chicken recipes as a 2020 brand ambassador.
I couldn't think of a better way to announce this partnership than sharing some of my favorite chicken meal prep recipes that I've created over the years.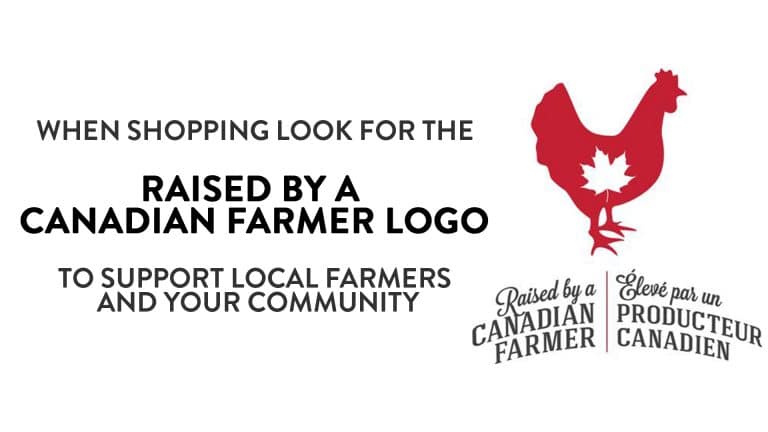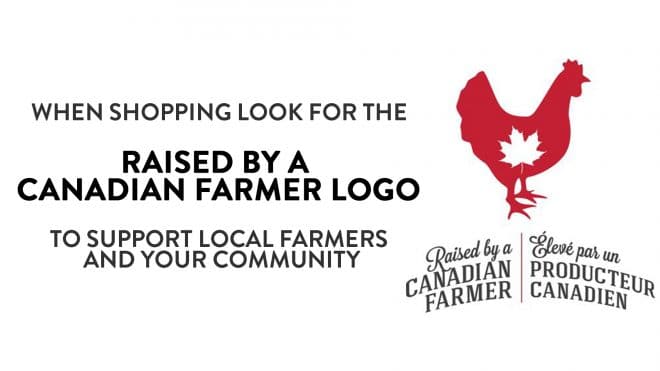 All of my recipes use Canadian chicken that has been Raised by a Canadian Farmer.
You can ensure that you're getting chicken that was raised by a Candian Farmer by looking for the logo above.
Why do I love Canadian chicken? It takes the guess work out of shopping. I can look for the Raised by a Canadian Farmer logo and know that animal care and health is third party audited. Plus supporting fellow Canadians just feels good.
What are the different kinds of farmed chicken?
There are many different kinds of farming when it comes to our dinnertime poultry. Here they are:
Free Range: Free range birds must have access to the outdoors (varies from farm to farm).
Free Run: Free run chickens do not need to be raised outside but they are required to be able to move around freely within the barn. All chickens raised for meat in Canada are free run.
Grain Fed: This is mostly for marketing. All chicken in Canada is given a feed that consists of at over 88% grain.
Halal: Meat that comes from chicken that follows the Muslim guidelines.
Hormone Free and/or Steroid Free: Hormones have been banned from chicken since the 1960's in Canada.
Kosher: Kosher means that this fits the dietary requirements of Jewish law.
Organic Chicken: Organic chicken is raised to a specific standard as laid out by the Canadian General Standards Board, in addition to the standards set by an organic certification board. Generally, chicken must be raised with certified organic feed that contains no animal by-products or antibiotics and any supplements, such as vitamins, must be approved by a certification body.
Vegetarian Grain Fed: This means that the feed has no animal by-products. For the protein source, soy is included but keep in mind that it can alter the taste and color of the meat.
Raised Without Antibiotics: This means that the chicken was raised without any antibiotics.
Chicken Meal Prep Recipes
Alright, enough of the gabbing and let's get down to the recipes shall well?
Coconut Curry Baked Chicken Meatballs
Baked Chicken Meatballs are packed with veggies and herbs, coated in a creamy coconut curry sauce, and served over cauliflower rice.
Check out this recipe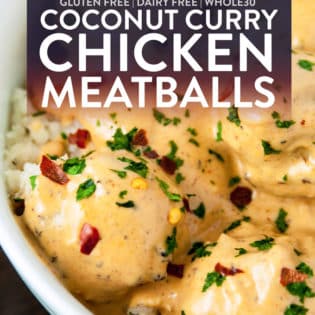 Moroccan Chicken Quinoa Salad
Refreshing, light, yet filling this chicken quinoa salad the perfect dish to serve during hot summer months.
Check out this recipe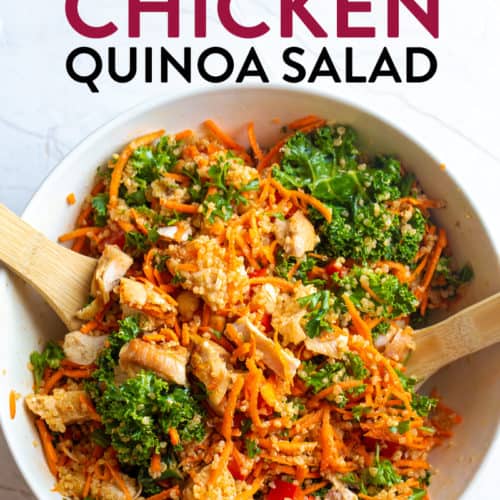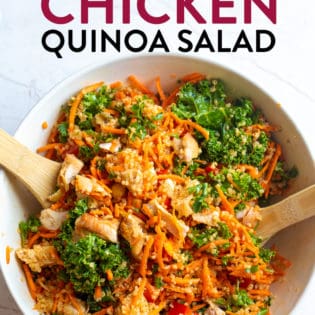 Chicken Fajita Hasselback Chicken
This easy whole30 recipe for fajita hasselback chicken is a clean eating must do! A healthy, high protein, low carb alternative to a dinner favorite is always good in my books. A twist on fajitas with the simplicity of sheet pan chicken. This falls under keto recipes, 21 Day Fix, 80 Day Obsession, and paleo recipe approved.
Check out this recipe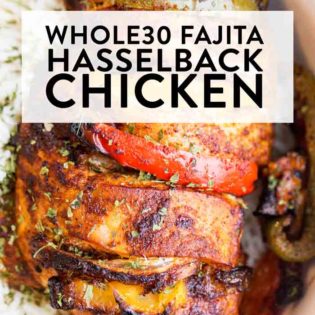 Chicken Spring Rolls with Garlicky Turmeric Almond Dipping Sauce
Chicken spring rolls are light and lean, containing tender chicken, crisp vegetables, and a garlic turmeric sauce with just a hint of spice.
Check out this recipe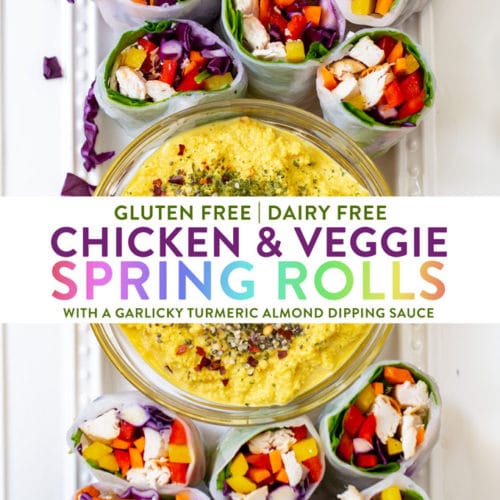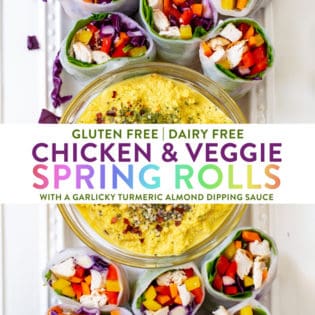 Butter Chicken Meatballs
This paleo butter chicken recipe is a dairy free alternative to a comforting dinner. It's an easy way to add a keto recipe to your meal plan too!
Check out this recipe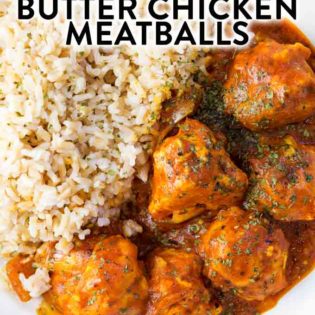 Tea & Honey Chicken
Tea and Honey Chicken. This healthy dinner recipe is easy and super yummy. Chicken breasts poached in tea, honey, and soy sauce. You have to try it!
Check out this recipe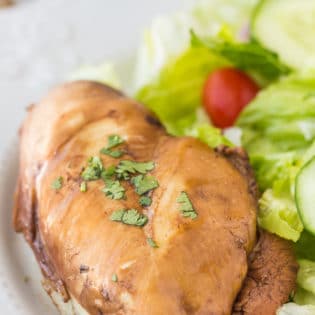 Whole30 Chicken Shepherd's Pie
A tasty and low carb twist on a traditional Shepherd's Pie (or cottage pie).
Check out this recipe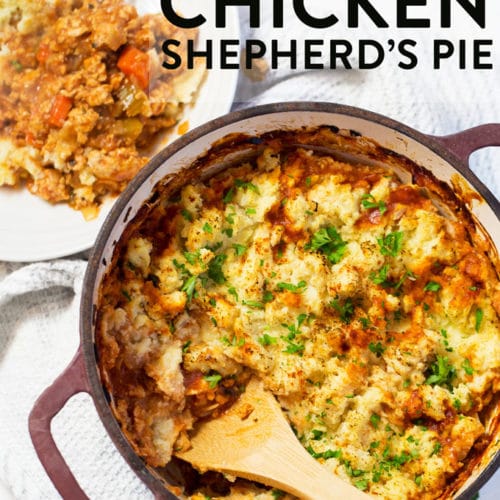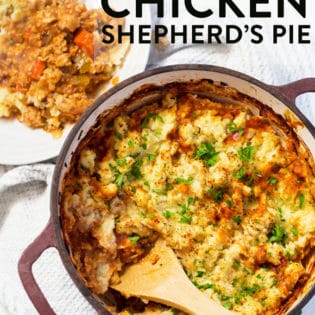 Spring Chicken Bowls
Spring Chicken Bowls with Honey Dijon Dressing – this healthy recipe makes the perfect lunch, snack or dinner. Loaded with roasted red pepper, grilled chicken breast, matchstick carrots, steamed asparagus, quinoa blend and topped with a healthy dressing. This recipe is 21 Day Fix approved.
Check out this recipe
Chicken Muffins
Make these chicken muffins for a nutritious meal on the go! Fluffy, savory, and satisfying, these tasty chicken bites are low-carb, keto, and 21 Day Fix approved. Enjoy them for high-protein breakfast, snack or meal prep ahead of time for a portable, loaded scramble.
Check out this recipe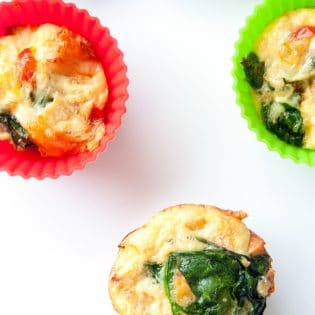 Chicken Souvlaki
These oven baked greek chicken souvlaki skewers are one of the easiest dinners to make! This recipe has a simple greek souvlaki marinade that packs on big taste! Make it tonight and serve it with hummus and tzatziki.
Check out this recipe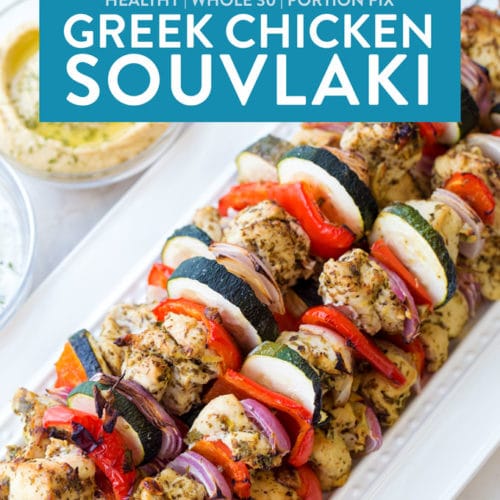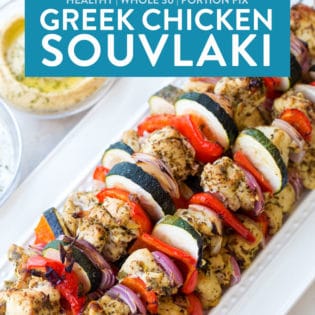 Honey Dijon BBQ Chicken Bowls
Easy to throw together grilled chicken bowls, made with cauliflower rice, bell peppers, black beans, and corn, topped with a sweet and zesty dijon bbq sauce. Delicious and super high in protein.
Check out this recipe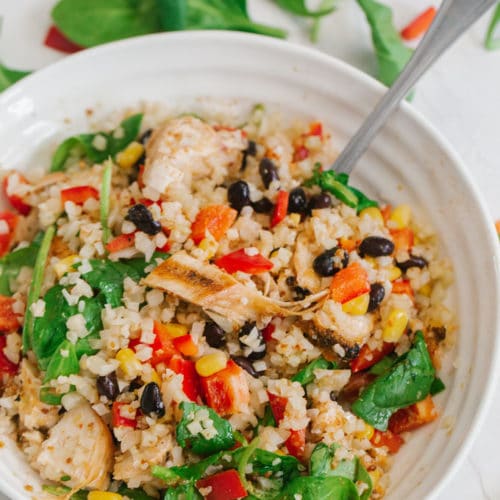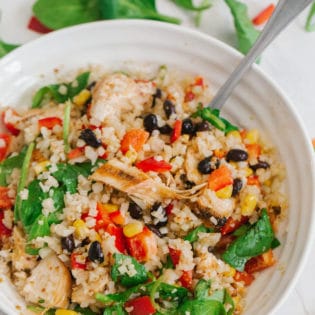 Clean Eating Ground Chicken Chili + Video
Clean Eating Ground Chicken Chili is absolutely delicious! Featuring lean chicken, savory spices, and plenty of traditional chili veggies.
Check out this recipe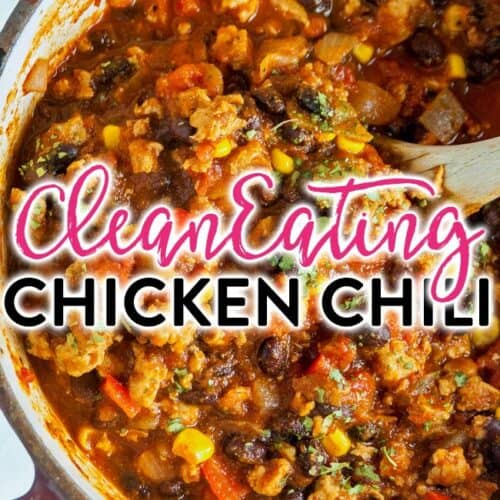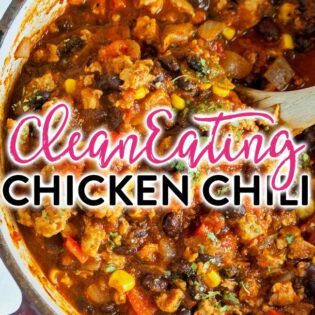 Search the recipe sections over at Chicken.ca to discover more healthy recipes. Don't forget to follow them over at Facebook, Twitter, Instagram, and Pinterest.