Where to Stay When Visiting Disneyland: 11 Reasons Why You Should Stay at Grand Legacy at The Park
Are you looking for hotels near Disneyland? I have the perfect property for you, and it's somewhere I have stayed at twice this year, it's Grand Legacy at The Park and it's only a five minute walk. Here are a few more reasons why you should stay near Disneyland at Grand Legacy.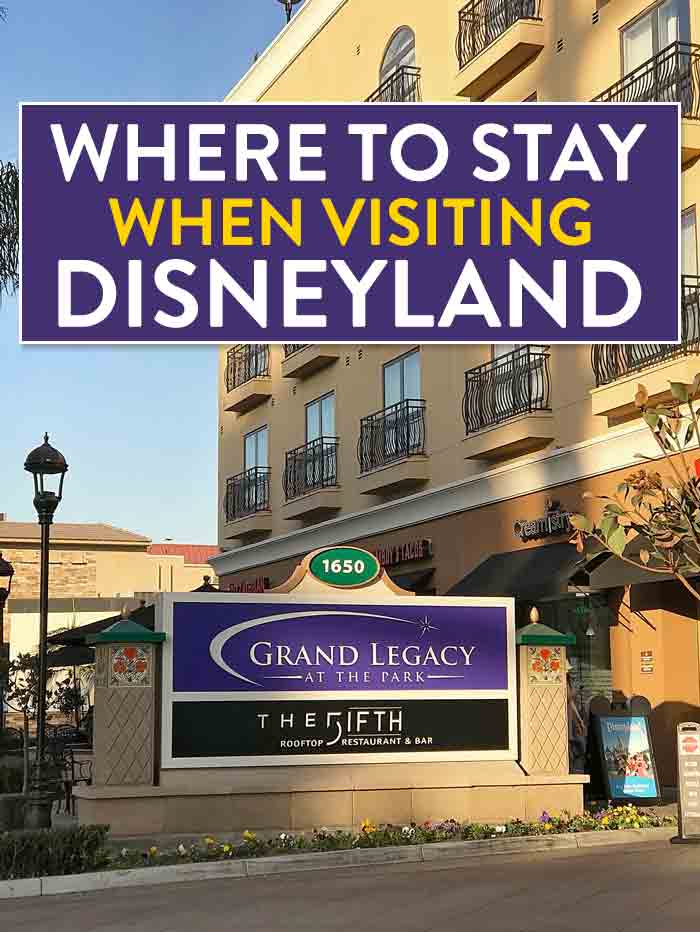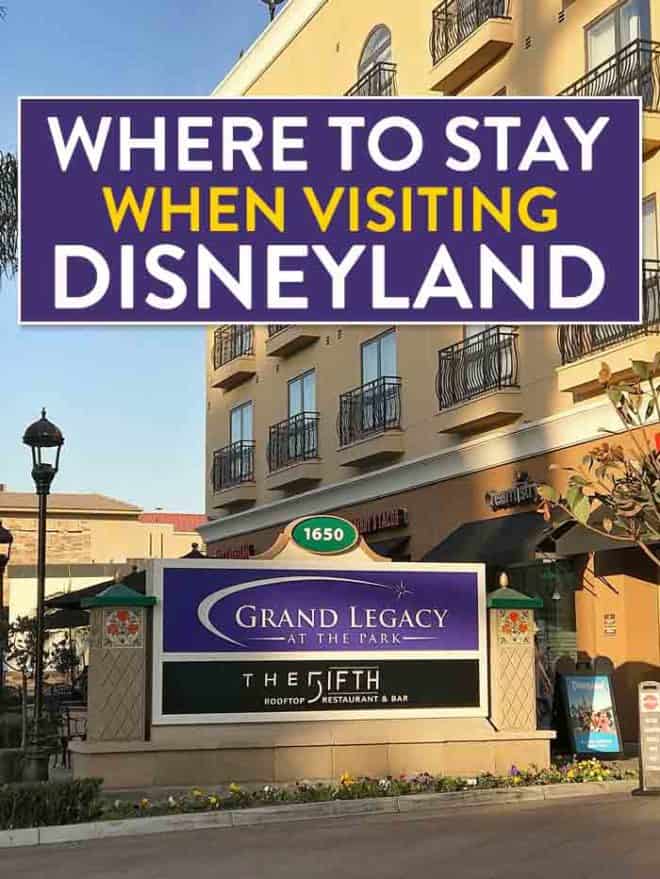 Looking for hotels near Disneyland? Read this.
Disclosure: I did receive one night complimentary in exchange for this post but I did pay for four nights on my own because I truly enjoy my stay at Grand Legacy.
I have stayed at three properties now in the Disneyland area: Grand Legacy, one that we left immediately because it was so gross, and one that is now bulldozed. So while we were planning our Christmas trip to Disneyland my husband and I had three must have criteria:
It must be close (our feet can't handle the extra few minutes of walking at the end of the day).
It had to be affordable.
It had to be clean.
It was a no-brainer, being that we had already stayed at Grand Legacy at The Park – we both had it at the top of our list and so I reached out to the good people at Grand Legacy to see if they wanted to share the stay here on The Bewitchin' Kitchen.
Reasons Why You Should Stay at Grand Legacy at The Park
1. It's right across from the main gate.
This is a huge plus! Trust me with this, you don't want to walk 20 minutes to your hotel after a day at The Park. I remember my first trip to Disneyland, and one night I was limping back to Grand Legacy wondering how anyone else could walk any further (we do long days at Disney haha). Then our next trip our "close hotel" ended up being a 20 minute walk and yeah, go with the short option. It's worth every penny (more on the penny later).
2. It's clean.
I have walked out of plenty of hotels in the past, I have a high standard of cleanliness and it's something that I don't apologize for. In my two stays at Grand Legacy at The Park I have never had a complaint.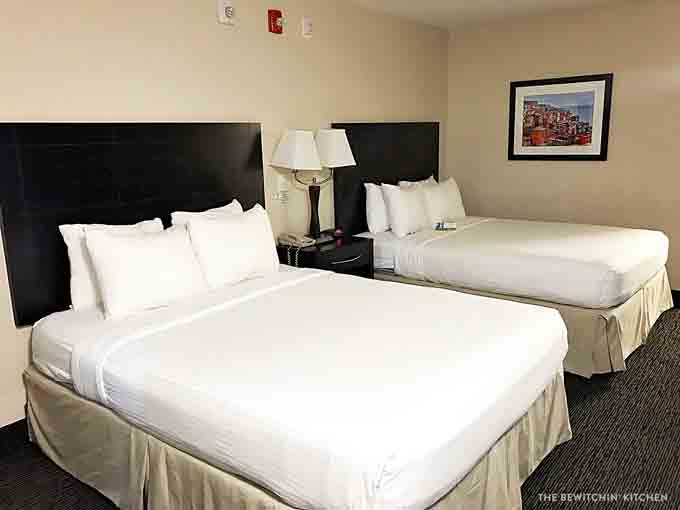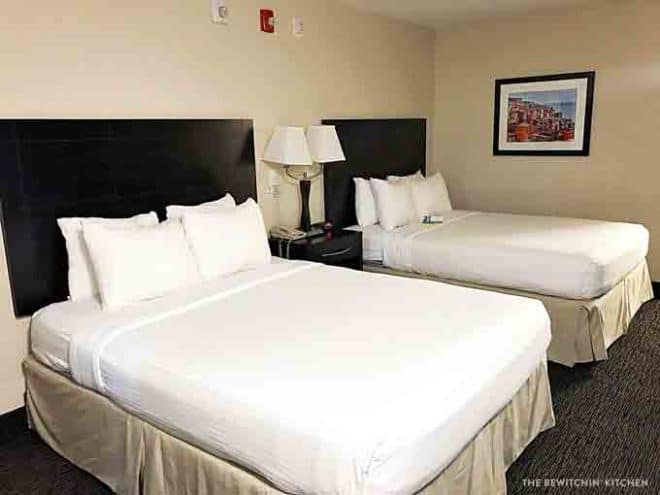 3. They have amazing food.
I loved The Fifth Rooftop Restaurant and Lounge so much I wrote about it last January. The tacos my friends, oh the tacos – SO good! Check out the blog post (completely with what we ate) and don't forget that when you stay at the hotel that when you check out (and showed proof  with receipt) you get $2o off the hotel stay (with a purchase of $50 or more, if you spend over $25, it's a $10 credit to your bill).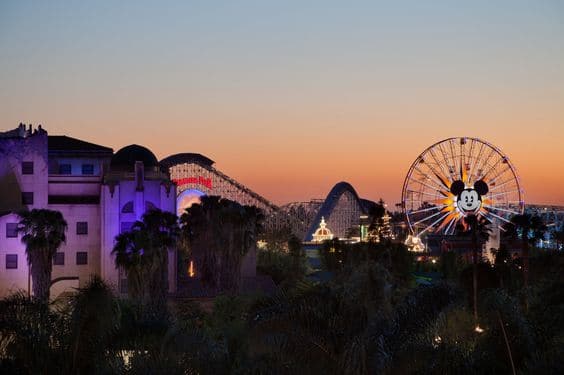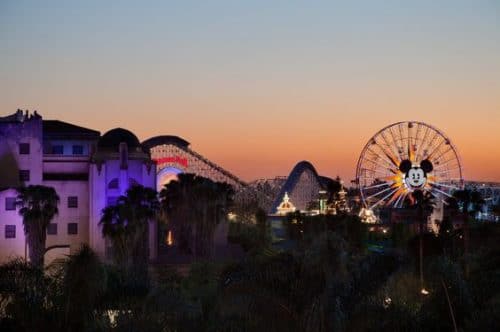 Source: The Fifth
Bonus: Amazing views from The Fifth. Grab a cocktail, or hot cocoa and watch the fireworks or take in the beautiful night views of Disneyland.
4. There are convenient stores and fast food options downstairs.
This is one of the big pluses for us! Whenever we stay at hotels, we like night snacks but Disney snacks are pricey. There was a taco shop (good tacos too), an ice cream store, a pizza store, and a convenience store at the front of Grand Legacy at The Park. It was so convenient for when we had some cravings at the end of a long day.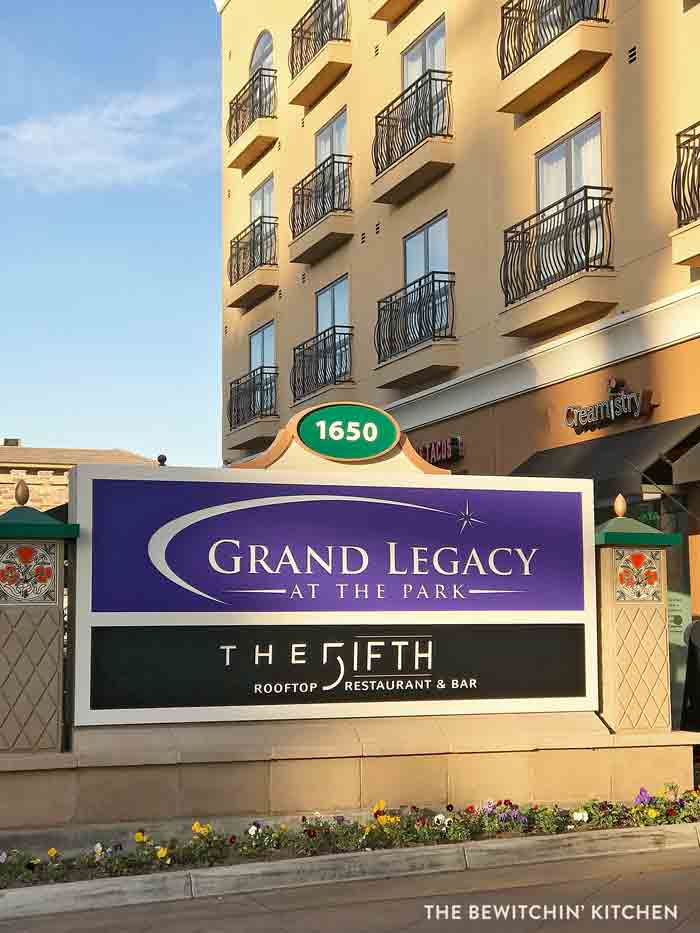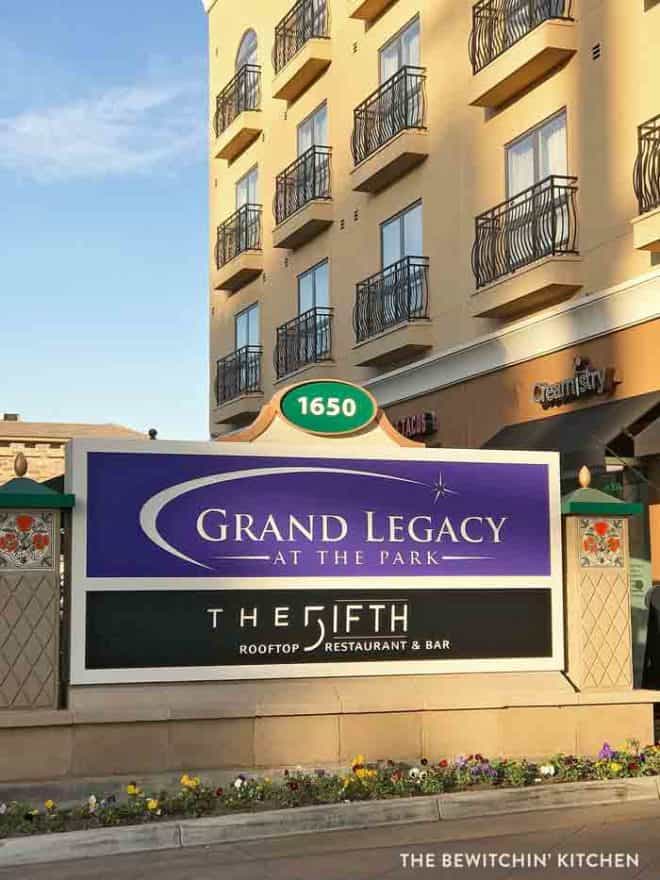 This was especially appreciated after our first day when we had to leave the park because our son was in so much pain. His ear was killing him after the flight, and having a spot to purchase medicine and supplies at the hotel is incredibly helpful when you travel with a family.
5. The pool is quiet.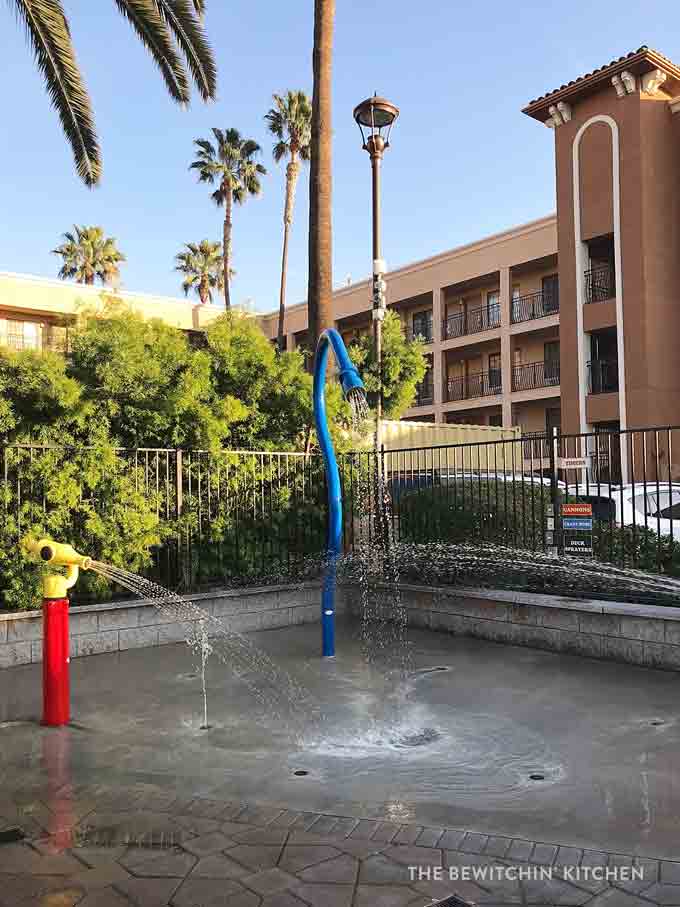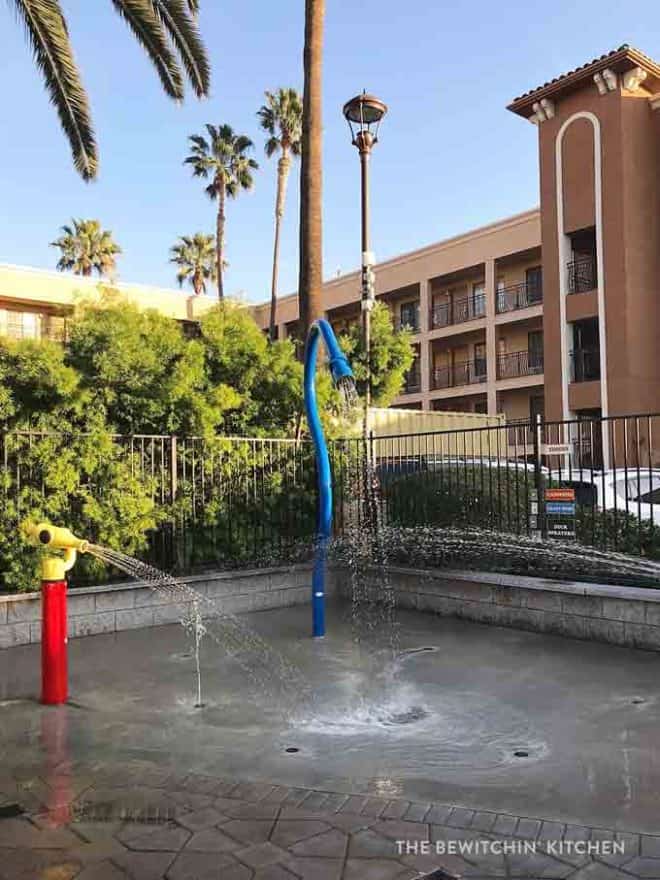 The pool is also cold. They're advertised as heated, but I couldn't do it (it very well could be because it was January and December when we were guests). With that being said, that didn't stop my son (does it ever stop the kids?). The plus? Both times we visited we found the pools at night to be quiet, and a great way to get that last bit of energy out of the five year old while I relax in the hot tub (warm and comfy).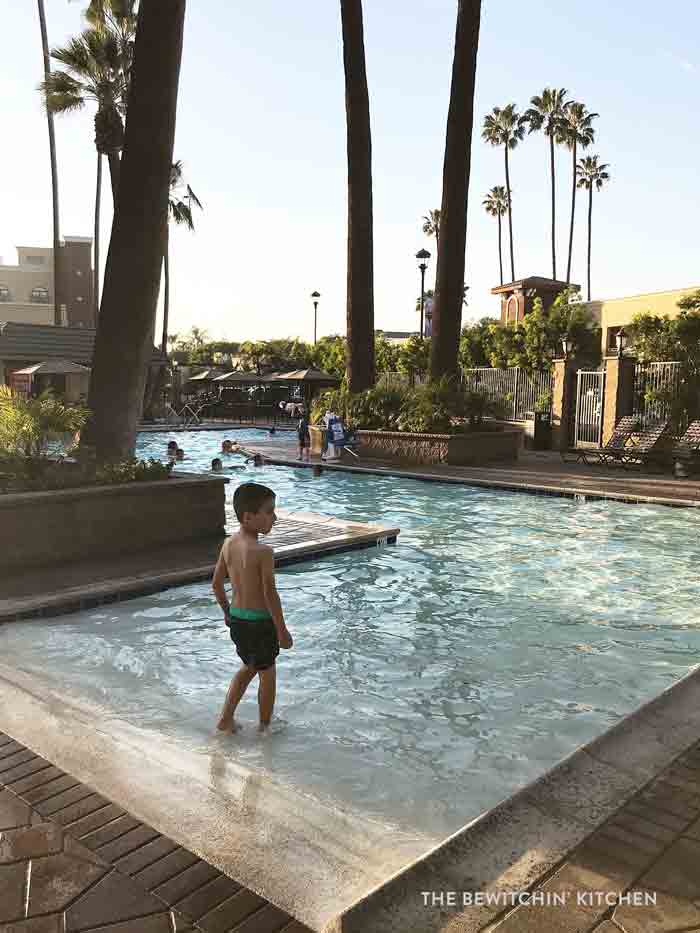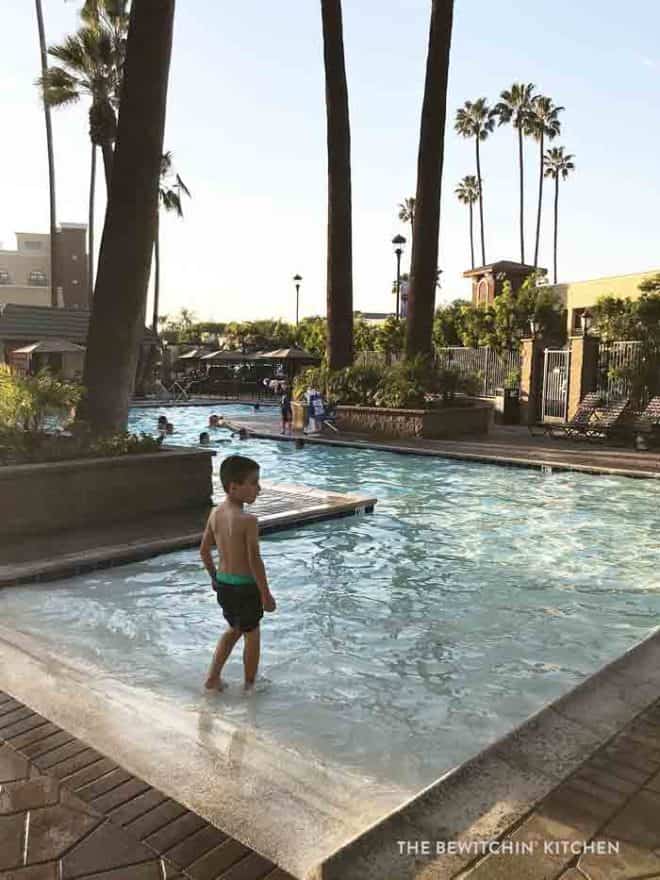 Another bonus? Near the kid's section (across from the splash park) the pool is a gradual entry, which is great for the littles! I really loved this feature. On our last day, we spent an hour at the pool (while enjoying a coffee) watching our son have so much fun. I appreciated that I didn't have to be in there with him, and he liked his independence.
6. You can watch the fireworks from your room.
The Grand Legacy has a motel entrance to your room, where you enter from the outside. The benefit to that is you can stand on the walkway and have a beautiful view of the fireworks.
Note: if you have a family suite in the new tower, your window looks out to Disneyland.
7. Free Wifi.
Since traveling to the US means international travel for our family, we have days where we have our phones turned off (to save on data/roaming fees). So it's nice that at the end of the day I can switch to wifi and check my emails, share some photos, and wind down from a busy day at Disneyland.
8. It's close to other restaurants and shopping at the Garden Walk.
It's roughly a ten minute walk (or a 15 minute pregnant waddle) over to the Anaheim Garden Walk where you can do some light shopping, eat at the Cheesecake Factory, hang at The House of Blues, or hit the gym at 24 Hour Fitness.
9. Fridge and microwave in every room.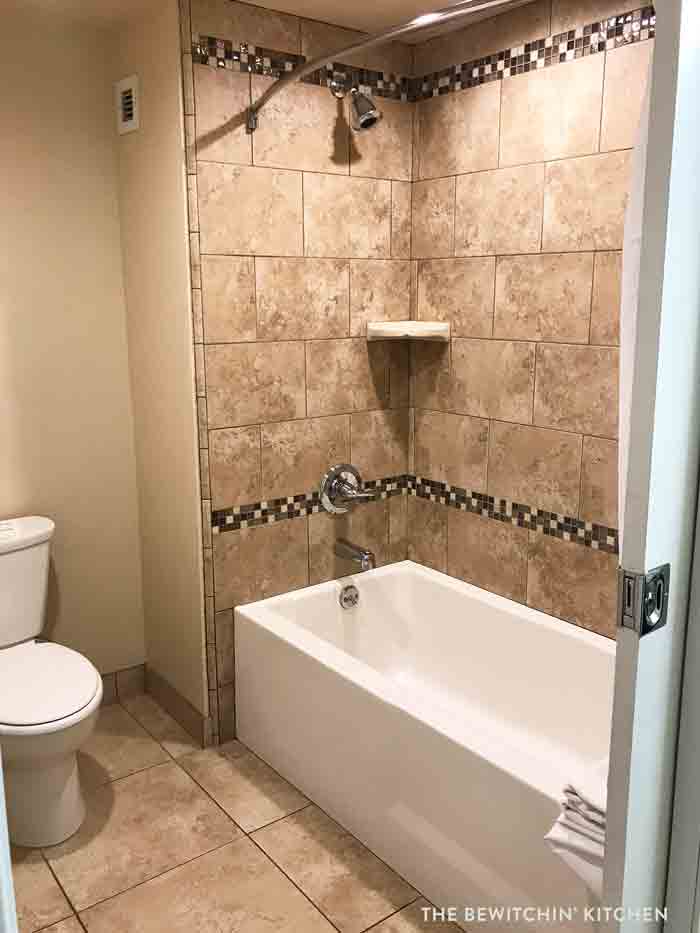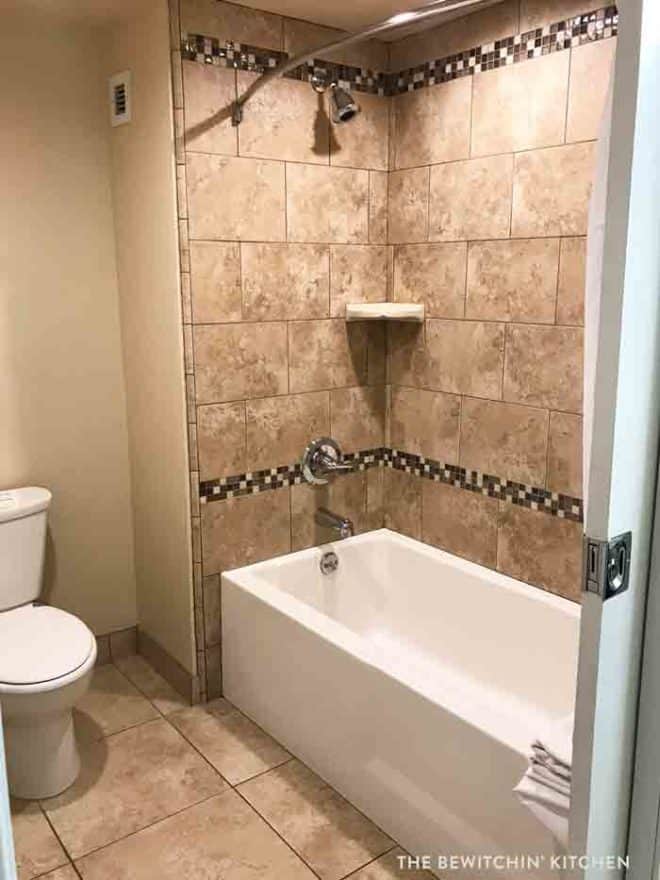 I don't think I need to expand on this, but it's so handy to have!
10. Free breakfast.
I find so much value in free breakfasts! I'm not a breakfast eater, so I don't like going to restaurants to sit down for breaky. Grand Legacy at The Park changed what they do from last time, they don't offer a continental breakfast anymore, instead, they have a snack bag. We had a granola bar, apple, and another little snack. I preferred this as we could take it to the park.
The big downside? No coffee. We didn't like this option, it's part of our morning routine to have my husband grab us a coffee and bring it back, so we can sip it as we get ready. To get a cup of coffee Eric had to go two doors down to Dennys (which I'm not a fan of, even their coffee) so it was a pain. The rooms do come with a coffee maker, but we don't like using in-room coffee makers (I'll save you the reasons why). This was the big downside to Grand Legacy. Is it a deal breaker? No, not at all but my husband said he would rather a cheap continental with simple toast if that meant he could have his coffee at a convenient distance.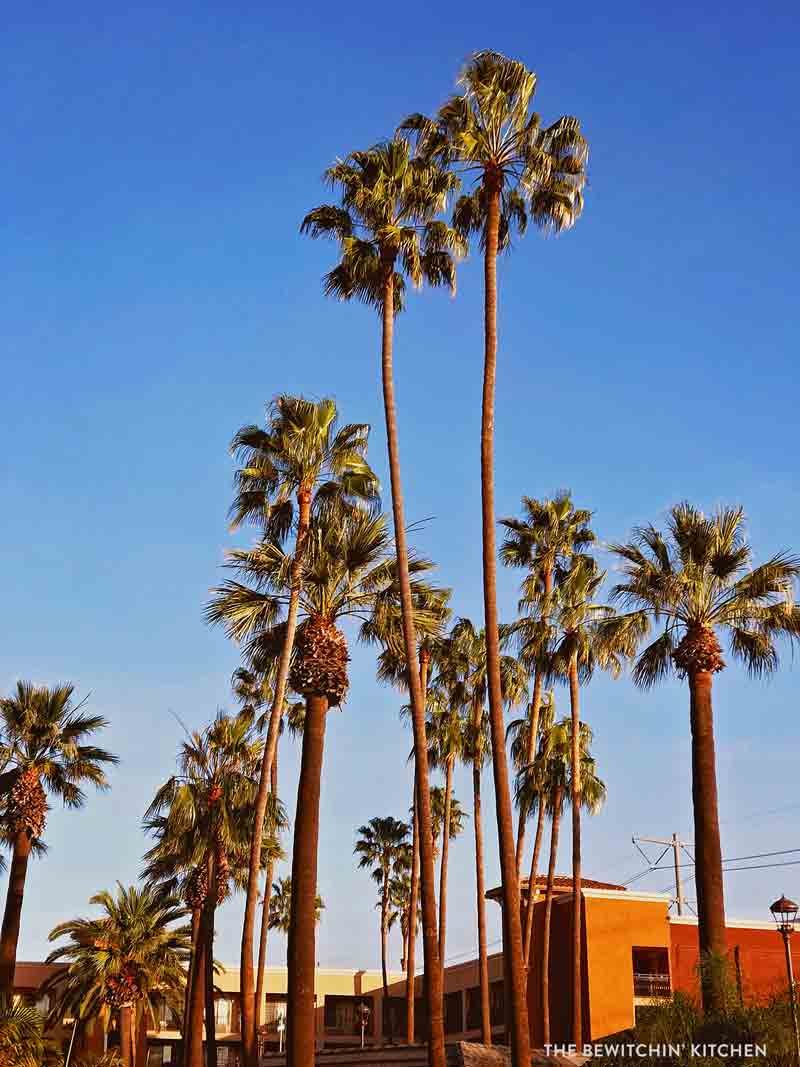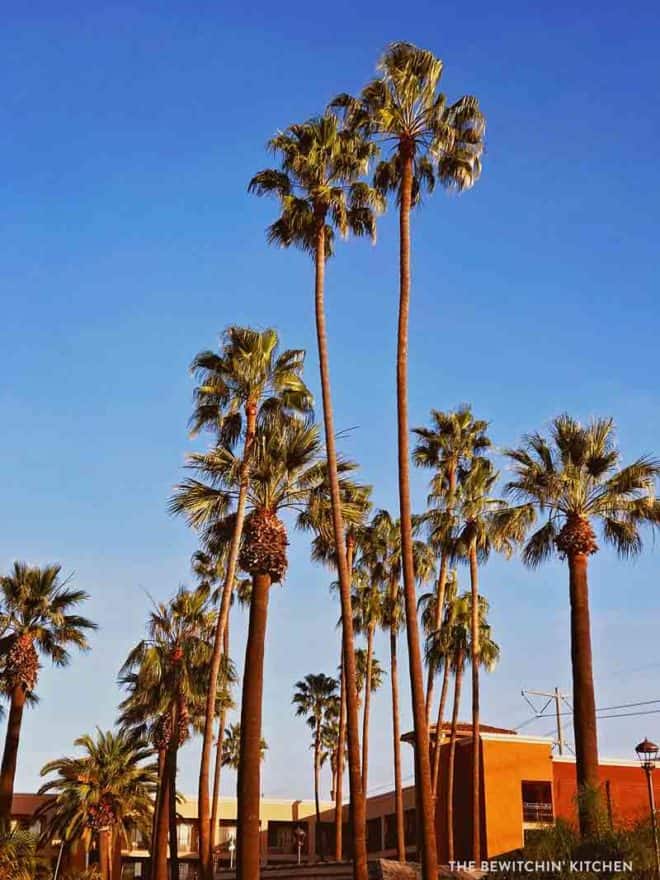 11. The price.
Finally, the price. You get beat it with the value you receive. To my husband and I, we find a lot of value in the saying "time is money". Stay at the Grand Legacy at the Park saves us time with our walks to and from the park and we find the cost of the convenience to be worth it (and it's not expensive). I have seen rates as low as $96 (US) a night, but they do go higher at higher seasons. Keep in mind that you do have to pay for parking, but if you're flying into SNA simply for Disneyland, take an Uber. You don't need to drive. In fact: the first trip we did the whole Universal Studios adventure in addition to Disney and rented a car just for that day. We saved money on the rental and the parking fee for that.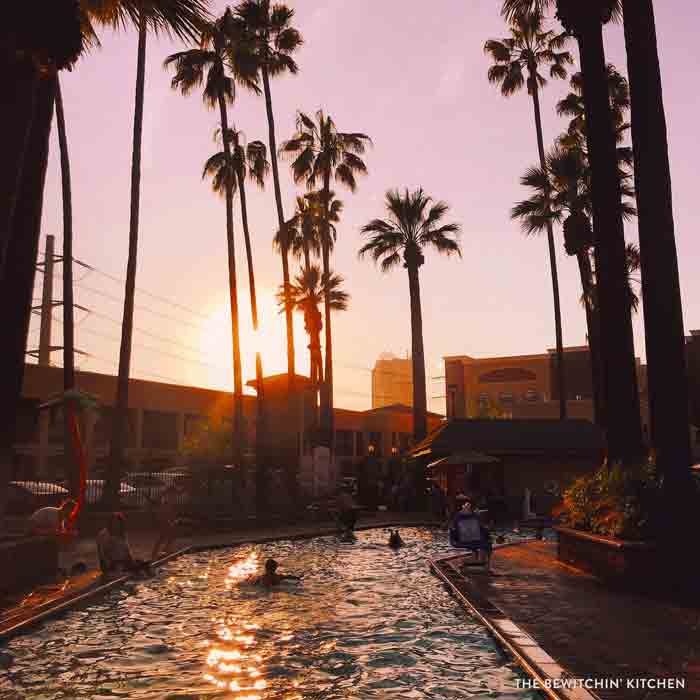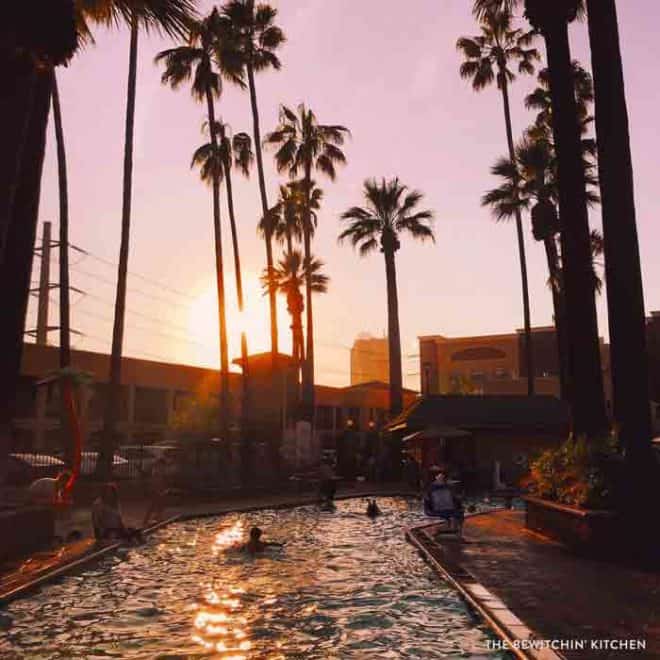 TBK's Pro Tip: I have stayed in both the Deluxe room and the Premier Room. The Premier room is a tad bit bigger and I recommend the upgrade. That little bit of extra space is appreciated. The downside is there is no closet, but there is a wardrobe to organize your clothes in addition to the dresser. If you're wondering, we were in room 147 and prefered the ground floor (no hauling strollers up and down stairs or waiting for elevators). It was a little noisy with the elevator right across, so maybe request a few rooms down.
While you're planning your stay at The Grand Legacy, check out some of the other things to do in Southern California.
For more information, please visit the Grand Legacy's website, I highly recommend them. It's one of the best hotels near Disneyland.
Want Disneyland tips?